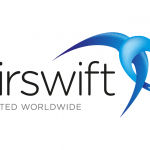 Airswift
Our client is seeking a Quality Advisor I to work within their facilities located in Houston, TX.
Basic Function
Perform Quality Assurance activities to support company operations.  The performance of this function will be required to travel to manufacturing sites to conduct Quality Management System (QMS) audits in accordance to ISO 9001:2015.
Duties & Responsibilities
Visits, inspects and evaluates vendors, their quality assurance/quality control systems, and their ability to meet

the company's

technical standards for supply of items and equipment.

Communicates the results of Audit activities to the proponent organization as required via reports and company software systems.

Provides consultation and observations to potential and existing manufacturers as it relates to Quality Management Systems.

Plans, schedules, assigns and directs the work of contract inspection agency auditors for periodical QMS audits.

Keeps abreast of latest developments in inspection methods, standards, practices, procedures and quality assurance/quality control concepts.

Performs other miscellaneous duties as directed to support the Inspection Unit.
Education and Experience
Bachelor's Degree with ten (10) years of industrial experience, of which five (5) years are related to quality assurance/quality control.  May consider candidate with high school diploma with two years' technical school training who demonstrates the ability to perform the assigned job tasks, which typically is gained from fifteen (15) years of directly related experience. 

 
Must be able to communicate and comprehend accurately, clearly and concisely in English at a level required to perform the job as outlined.

 

Knowledge of American National Codes required. T

he company's

engineering and technical standards, specifications and procedures on equipment and inspection preferred.  Must possess good work habits, a strong work ethic, and be able to adhere to company work hours, policies, and standard business etiquette