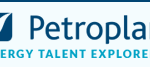 Petroplan
Petroplan is seeking to hire Petroplan is seeking to hire Quality Engineer Electrical and Control & Automation for one of its clients
Job Requirement
Minimum 6 years in FEED/ENGINEERING and Minimum 12 years in oil & gas Experience.
Minimum 4 years management experience in establishment, operation and maintenance of QMS as per international standard with the capability of developing and implementing quality system, quality plans, work procedures and inspection plans.
Have experience in quality management in projects covering design / engineering, procurement, construction inspection/testing and commissioning phases
Experience of working to and conversant with international non-metallic codes / standards used in Oil and Gas Industry
Demonstrable knowledge level of Flawless Project Delivery and Project Completion Systems
Able to review and interpret technical requirements in Contracts/Purchase Orders
Able to use computer and programs (e-mail, word processing and spreadsheets as a minimum for general business applications
Experience with ISO 9001:2015/ APIQ2 2ND Edition implementation
Support the Projects in delivering structured QMS through established QCP, procedures, MS as needed to execute Electrical & Instrumentation manufacturing / installation activities.
Provide QA/QC inputs to the Engineering specifications, Material Requisitions, Bulk Materials for Electrical & Instrumentation equipment
Focal point for Quality Control activities during manufacturing and construction of Projects involving Electrical & Instrumentation equipment in the allocated areas
Provide quality data/information to Quality Lead for continual improvement based on best practices and learning.
About Petroplan
Petroplan is the trusted, specialist global Talent Solutions partner of choice for employers and professionals in the Energy sector. Since 1976, Petroplan has been here to help people like you make the most of the opportunities available and find the best fit for you as an individual.
Over 10,000 placements in more than 55 countries for over 550 clients across 65 disciplines.
In an industry where skilled and experienced professionals are increasingly sought after resource, we appreciate the true value of what you have to offer. What's more, we understand that different things are important to different people in today's world of work – it's about making exactly the right connections for you as an individual.
Our reputation for contractor and candidate care, understanding what makes you tick, and finding you the best match is second-to-none. We understand the industry inside-out and seek to understand YOU and your motivations in the same way. We take the time to evaluate your individual strengths, understand the most important things to you, and establish exactly what you're looking for from your next role.