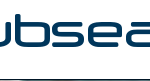 Subsea 7
Vacancy information

At Subsea 7, we take pride in being recognised globally as a leader across the Energy Industry.  For 5 decades our people have delivered over 1,000 projects in all water depths across our energy hubs and we continue to do so, adapting and evolving in an ever-changing world. 

Our sustainability and ongoing success are only possible through innovation, collaboration and the development and diversity of our people, assets, and technology.  By joining Subsea 7, you become part of a team of people who everyday 'Make Incredible Things Happen'.

 

DESCRIPTION OF ROLE

The GPC & AP Europe Quality Project Stream Manager is responsible for the management of the GPC & AP Quality function within the Projects in their delivery stream (Europe). The role is a key position within the GPC & AP HSEQ organisation, reporting directly to the GPC & AP Project Senior Quality Manager.

Applicants to for the role need to be self-starters, and able to think outside of the box. Consideration will be given to applicants from Energy, Manufacturing, Aeronautical and Military related experience.

The role has accountability to support the Project Senior Quality Manager and GPC & AP Senior Quality Manager with the implementation of strategic change, required in the delivery and approach to quality within GPC & AP Region, which is underpinned by the GPC & AP Region 3 Year Strategic Quality Plan.

 

Key deliverables within the 3 Year Strategic Quality Plan are:

Performance – Quality to enhance the performance of our projects.
Customer Value – Deliver further value to our clients through quality and Continual Improvement.
Collaboration – Support the wider Subsea 7 Group reshape, and grow smartly, to deliver the quality foundations across Subsea 7.
Safety – Improving GPC & AP safety performance through a more integrated approach to safety and quality.

 

The role has management responsibility and expectations to collaboratively enhance the performance of GPC & AP projects through the respective Europe project delivery stream. The role will also be responsible, where applicable, for direct management of Europe Project stream Quality Managers projects and Leads working on GPC & AP Projects.

The role has dual responsibility and will be allocated to substantial GPC & AP Projects within the Europe Project Stream.

Additionally, the role will be required to interface and be the nominated focal point for Subsea 7 on GPC & AP Subsea Integrated Alliance (SIA) Quality aspects.

Through this collaboration, the Quality Project Stream Manager will be expected to engage and work with the relevant regional HSEQ Directors, Project Managers and Quality teams to ensure delivery of resources, processes and support for efficient projects in the regions. This includes oversight of recruitment of Quality staff for projects and their specific development while working on a GPC & AP project.

The Quality Project Stream Manager is responsible for the effective monitoring, assessment and follow-up of Quality performance across their respective Project Delivery Stream; driving a structured approach to Continual Improvement relating to Quality aspects to reduce cost & inefficiencies, within the stream.

GPC & AP Quality Project Stream Manager is expected to undertake an active and visible role in the day to day oversight of our safety performance, and to ensure our Safety Value is delivered consistently throughout GPC & AP Region.

All personnel are expected to contribute to creating a positive HSEQ culture within Subsea 7 and ensure familiarity with and adherence to local HSEQ codes and practices.

All personnel are also expected to contribute to creating a culture of ethics and integrity within Subsea 7 and ensure familiarity with and adherence to our Code of Conduct.

 

POSITION OVERVIEW

Key Responsibilities & Activities

Contributes to the strategy, direction and leadership of GPC & AP HSEQ Function as a whole.
Integral to support the GPC & AP Senior Quality Manager to incorporate the vision, strategies and objectives of the wider GPC & AP Region.
Provides as required key inputs to the ongoing evolution and implementation of the GPC & AP Region 3 Year Strategic Quality Plan and puts in place mechanisms to measure and monitor progress against the plan.
Support the GPC & AP Senior Quality Manager to drive the standardisation, compliance/governance, and efficiency of quality functional/business policies, processes and systems across GPC & AP Region.
Provides specialist technical and business input to the quality function.
Expectation to focus on enhanced client collaboration, working with our key global clients to deliver Subsea 7 and client quality objectives and drivers.
Monitors the implementation of and adherence to Subsea 7's Management System, professional tools, policies, systems and processes within designated area of responsibility
Provides input to budget and is accountable for controlling costs and meeting budget at a GPC & AP HSEQ functional level.
Leverage from Group focus areas on SIA Projects to enhance and improve quality delivery model on GPC & SIA Projects.
Drive the implementation of GPC & AP Cost of Loss process on Projects, as a full life cycle approach where lessons and controls are applied to our BMS and ways of working.
Provides direction, leadership, supervision and mentoring to direct reports, and indirect reports within the GPC & AP quality function.
Build for the future by supporting the development of quality functional reports, through professional and career development and continued professional training, mentoring, and on the job development; and develops appropriate succession and development plans.
Reviews the project performance of the quality function.
Collaboration and working with SIA Quality focal points to improve Quality performance on GPC & AP SIA Projects.
Act as a mentor and coach to functional reports in Quality aspects and career development/progression.
Responsible for supporting the Project Quality Managers within Europe Project delivery stream to identify, report significant deviations in line the Group Predictable Performance Assurance Guideline (GD-GL-QMI-005), using the Predictable Performance Decision Tree in monthly pre- PMSR reviews.
Ensuring respective Quality Mangers enter Predictable Performance significant deviations in to the Synergi data base for QLMT review and close out.
Champion the Group and GPC & AP approach to improve performance through Continual Improvement.
Contribute to creating and championing a culture of quality Leadership within GPC & AP, by acting as a catalyst for step-change in quality performance, fostering excellent working relationships with other internal functions.
Ensure the project quality function capitalises from lessons learned and is performed in accordance with best practice, striving to mitigate risk, promoting safety and integrity consistently.
Develops and fosters a constructive and professional relationship with all stakeholders.

 

AUTHORITY/DIMENSIONS

Operate within the Business Code of Conduct.
Operate according to Subsea 7's Management Principles.
Support standards and procedures for the quality function.
For level of authority see Expenditure and Authorisation Specification'

 

KEY QUALIFICATIONS/EXPERIENCE     

Holding a previous management position with line management responsibility.
Experience in professional team development.
Extensive technical quality experience in a quality Management role.

Professional qualifications – Degree qualified in Quality Management or equivalent.

Auditing and Quality Management qualification.

Subsea 7 are committed to creating a diverse workforce and we look to offer excellent career opportunities as well providing a wide range benefits and a flexible working environment.