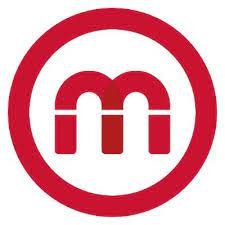 Morson
Competitive Salary
Hybrid Working
This is a really unique opportunity to join a business who are at the forefront of the nuclear industry, covering the decommissioning of redundant nuclear facilities, through supporting the continuous at-sea deterrent, to supporting the operation and build of nuclear power plants. Their main goal is to clean up the nuclear legacy and create a world where nuclear plays a key contribution in protecting our nation, ensuring security of the energy supply and meeting our net zero commitments.
Accountabilities:
• Reporting to a Senior Commercial Manager or Commercial Lead and Project Manager within the MEH Alliance EPM Commercial Organisation.
• Typically responsible for a contract(s) between £0-£100m in value subject to level of risk or complexity.
• May involve line management/support for more junior team members.
• Typically accountable for the following:
• The day-to-day management of Commercial
Assistants and Commercial Apprentices under their control.
• Responsible for the delivery of the contract pre and post-award in accordance with NNB governance requirements to meet NNB HPC Project and business objectives.
• Responsible for ensuring that all Deliverables (see below) are implemented in accordance with NNB Commercial Procedures.
Key Deliverables:
Procurement Phase:
• Interfacing with Legal team on conditions of contract issues.
• Ensure that the strategy for collaborative working is followed in the procurement phase, in terms of requirements specification in the ITT, behavioural assessment during competitive dialogue, proposed delivery team soft skills and leadership assessment, organisational capability assessment and contributing to the various assessments as required (including ensuring that budget is allocated accordingly for such activities)
• Providing support to the Senior Commercial Manager / Commercial Lead in ensuring all internal governance approval is in place to enable timely Contract Award.
Execution Phase & Closeout:
• Participating in the contract kick-off meeting and organising the commercial section of the meeting.
• Managing Supplier / Contractor commercial relationships.
• Commercially Administering the contract including Notices and Instructions Applications, Invoicing and Payment Variations and Changes Disputes and Claims Delays, Extensions of Time, Force Majeure and Liquidated Damages Bonds and Guarantees Intellectual Property Rights Termination Progress Monitoring and Financial Reviews Liabilities Confidentiality Agreements etc.
• Management of the Accepted Program
me.
• Implementing progress and cost management, preparation of contract-specific progress reports and reporting and participating in periodic contract reviews.
• Manage all commercial correspondence and contractual notices issued in accordance with the contract conditions and NNB Commercial Procedures.
• Ensuring the timely production and administration of payment applications and invoices.
• Ensuring contractual deliverables are met.
• Leading contract commercial reviews and attending progress reviews where necessary.
• Recommend mitigating actions on all commercial risk / claim events at the earliest possible time.
• Maintaining contract commercial files and cost records.
• Implementing contract commercial / financial reporting and participating in periodic contract reviews.
• Participating in contractor performance management.
• Managament of Insurance Claims.
• Leading commercial reviews of Contractors delivery and attending valuation, progress and risk reviews where necessary.
• Provide stakeholder management across the project.
• At all times provide commercial support to the Project Manager in the effective delivery of the contract and ensuring formal Contract commercial completion and closure of all the Project Contracts and identification and recording of commercial lessons Learnt.
Minimum Qualifications/ Experience
• Progressing to full membership of the RICS / CICES / IOB or equivalent professional body is desirables.
• Educated to a relevant degree level is preferable.
• Able to demonstrate a noteworthy track record of administering successful contracts.
• Effective commercial/contract management skills are essential, with clear knowledge of best practice contract methodologies.
• Good commercial risk/claimability to make sound decisions on matters of financial value.
• Understanding of contract performance measurement, risk management and change and claim management.
• Familiarity with the most common Forms of Contract (NEC & FIDIC) within the power construction industry and major projects and programme environment with particular knowledge of UK Law and its impact upon the contract and commercial function is essential.
• Familiar with the nuclear site licence conditions and the nuclear baseline philosophy.
• Good understanding of the UK regulatory framework.