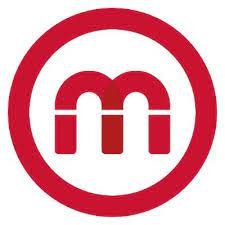 Morson
Job title: Quantity Surveyor
Salary: £43,000 – 50,000 DOE   
Location: Bristol
Hybrid working – 3 days onsite/2 days remote
Job profile
This is a great opportunity to join a fast-growing commercial function within a leading civil and industrial construction organisation. This exciting position is important to their growth strategy of providing high quality commercial professionals to their clients.
You will have the opportunity to work on some of the most stimulating and ground-breaking EPC projects in the UK. Professional development of their QS team is key to their success and upon joining you would be given a personal development plan, including training and further education along with more responsibility. At the same time, you will be part of a global engineering organisation, which is a 5,000 strong community that can give you wider opportunities and the possibility to work internationally.
If you perform, then you will be rewarded with an attractive remuneration package, but also a lot of flexibility. They currently offer a 60:40 working pattern with a minimum of three days in the office each week.
Duties
Provide actual costs in accordance with the respective work breakdown structure and capture all cost base requirements to ensure accurate reporting and timely decision making.
Collate and analyse relevant data and information to prepare accurate and timely Cost and Value reports on projects to ensure costs are controlled and liabilities are identified and managed.
Prepare the necessary documentation and reports for Early warnings and Compensation events.
Prepare and deliver cost and value forecast and budget data to ensure cost management and identify potential variances.
Maintain cost provisions/accruals information, including POs, materials, labour, subcontractors, plant etc, ensuring project costs are detailed and controlled.
Carry out cost analysis across all project resources, including prelims, plant, equipment, materials, labour and subcontracting identifying opportunities to maximise value and control costs.
Ensure accurate cash-flow and collection reporting takes place.
Prepare and deliver valuations and invoicing for interim payments across the projects in line with contractual arrangements to ensure cash-flow.
Maintain data tracker on project costings to audit and financial reporting.
Help to ensure that commercial processes are adhered to across the Project and actively seek to improve processes and procedures.
Proactively work with the team providing positive input and support with ongoing project activities and ad hoc requirements.
Identify and recommend opportunities to enhance team working approaches to ensure continuous improvement and efficiencies are achieved.
Continually update knowledge and understanding to maintain CPD.
Candidate overview
You must be flexible, agile and willing to embrace change.
You should have a demonstrably deep understanding of industry and cross-sector best practice in commercial delivery.
You must have excellent communication skills (written and oral).
Member of the Royal Institute of Chartered Surveyors (MRICS) or studying towards