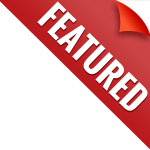 Integrated Personnel Services Limited
Job Title: Quantity Surveyor
Job Description:
Quantity Surveyor is responsible for managing the financial aspects of construction projects,
ensuring that projects are completed within compliance with contractual agreements. Key duties
and responsibilities of a Quantity Surveyor is mentioned below.
Cost Estimation:
Prepare accurate cost estimates for construction projects, considering factors
such as materials, labor, equipment, overhead, and contingencies. This involves analyzing
project plans and specifications.
Budget Development:
Develop and establish project budgets based on cost estimates.
Allocate funds to various project components and phases and ensure that budgets align with
client requirements.
Procurement:
Assist in the procurement process by identifying suppliers, subcontractors, and
vendors, and obtaining competitive bids. Evaluate and negotiate contracts with these entities to
secure favorable terms and conditions.
Contract Administration:
Manage contracts, including reviewing and interpreting contract
documents, tracking changes and variations, and ensuring that all parties adhere to contractual
obligations.
Cost Control:
Continuously monitor project costs, track expenses, commitments, and
variations, and report on budget performance. Identify and address any cost overruns or
potential issues.
Value Engineering:
Explore options to reduce project costs without compromising quality or
functionality. Recommend value engineering solutions to optimize project expenses.
Risk Management:
Identify and assess potential risks that could affect the project's cost and
schedule. Develop strategies to mitigate these risks and ensure project success.
Measurement and Bill of Quantities (BOQ):
Prepare detailed BOQs and measurement
documents to quantify the materials and labor required for various project tasks. These
documents are essential for tendering and cost control.
Tendering:
Assist in the preparation of tender documents, including BOQs and specifications.
Evaluate tenders submitted by contractors and subcontractors and make recommendations for
contract awards.
Payment Certification:
Verify the work completed by contractors and subcontractors and
certify payment requests based on the progress of the project. This involves site visits and
inspections.
Change Order Management:
Assess and process change orders that impact project costs and
scope. Negotiate and document changes to contracts as necessary.
Reporting:
Prepare regular reports for project stakeholders, including clients, project managers,
and senior management. These reports typically include cost status updates, forecasts, and
financial summaries.
Dispute Resolution:
Assist in resolving disputes related to project costs, claims, and
contractual matters. This may involve negotiation, mediation, or arbitration.
​
Compliance:
Ensure that all cost-related activities comply with relevant laws, regulations, and
industry standards.
Documentation:
Maintain accurate records of all financial transactions, correspondence,
contracts, and project-related documents.
Collaboration:
Work closely with architects, engineers, contractors, and other stakeholders to
ensure effective cost management and alignment with project objectives.
Experience – 5 years' working experience in any contracting company.
Study IFC drawings, Contracts & prepare detailed BOQ's and quantity reports.
Tools expertise –
MS office (Word, Excel, PowerPoint).
 Good Working knowledge on MS-Excel, AutoCAD, PDF
 Knowledge of Power Bi is a valuable addition.
Interested candidates can share their resume on +917400011509 or durva.rajpura@ipsl.co.in