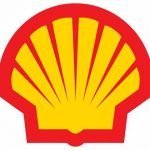 Shell
Where you fit in
Take an active role in the development of future mobility solutions and products for Shell's Advanced Fuel, Lubricant, E-Mobility, Energy & Hydrogen business: Join the newly formed Future Mobility, Energy & Industrial Applications Testing Group (PTX/T) at Shell Technology Centre Hamburg as an R&D Engineer E-Mobility.
The Future Mobility, Energy & Industrial Applications Testing group consists of seven collaborative laboratories that work hand in hand to develop future energy, lubricant & mobility solutions. Reporting to the Future Mobility, Energy & Industrial Applications Testing Manager, this role provides specialist engineering expertise to the Vehicle & Energy Applications Laboratory team, which develops E-mobility, charger and integrated home energy/micro grid solutions using connected electric fleet vehicles, the STCHa charger park, battery test facilities and connected home energy test assets.
What's the role?
As the R&D Engineer E-Mobility, you will be responsible for providing project leadership and hands-on guidance to a team of Experimentalists & Technicians that is researching and developing future mobility, home energy and micro grid solutions.
Also, you will oversee defining test schedules, project scopes, writing reports and preparing technical presentations for stakeholders, management and external partners as well as ensuring that experimental requests are delivered safely, accurately, on-time & on budget
In addition to these project related tasks, you will help improve test methods and procedures, for mentoring colleagues and to help grow the technical expertise in the organization
What we need from you?
Excellent interpersonal and communication skills plus excellent German and English verbal and written language skills (minimum B2 level) are required.

A Master's Degree in Electrical Engineering and demonstrable experience in project management or product development. Applicants with equivalent combinations of education and experience in project management or product development are also welcomed.

Expert knowledge of experimental methods in the field of electric vehicle technology and E-mobility charging solutions, including communication protocols, safety equipment, procedures, measurement equipment, calibration, and test automation techniques. Knowledge in vehicle technology, battery systems, Micro Grid and Home Energy applications is a plus.

Knowledge of operational and process safety, HSSE and Quality Management, as well as permits and compliance. Prior experience with processes like ISO9001 and ISO17025 is a plus.

Demonstrated prior experience and a successful track record of working in a collaborative R&D environment and delivery on time and on budget.

A solid track record of intercultural stakeholder management skills, a learner mindset combined with a natural curiosity as well as a dynamic and collaborative work approach is required.

Knowledge in Agile project management methods, Systems Thinking and Model Based Systems Engineering is a plus.
Company Description
At Shell Germany, our drive is to employ world-class individuals. We employ 4,200 people whose careers have benefited from our industry-leading career development programme and unrivalled inhouse access to local and global experts. We are active in many areas such as Gas, Gas Marketing, Manufacturing & Distribution of oil products, Petrochemicals as well as Research & Development. Shell in Germany is one of the biggest retailers of energy products and one of the largest refinery operators. Our extensive R&D facilities in Hamburg allow us to offer a broad range of expertise on Retail Fuels, Lubes, and Marine, Power and Engine Vehicle Technology. Shell began operations in Germany in 1902.
An innovative place to work
There's never been a more exciting time to work at Shell. Everyone here is helping solve one of the biggest challenges facing the world today: bringing the benefits of energy to everyone on the planet, whilst managing the risks of climate change.
Join us and you'll add your talent and imagination to a business with the power to shape the future – whether by investing in renewables, exploring new ways to store energy or developing technology that helps the world to use energy more efficiently.
An inclusive place to work
To power progress together, we need to attract and develop the brightest minds and make sure every voice is heard. Here are just some of the ways we're nurturing an inclusive environment – one where you can express your ideas, extend your skills and reach your potential…
We're creating a space where people with disabilities can excel through transparent recruitment process, workplace adjustments and ongoing support in their roles. Feel free to let us know about your circumstances when you apply, and we'll take it from there.

We're closing the gender gap – whether that's through action on equal pay or by enabling more women to reach senior roles in engineering and technology.

We're striving to be a pioneer of an inclusive and diverse workplace, promoting equality for employees regardless of sexual orientation or gender identity.

We consider ourselves a flexible employer and want to support you finding the right balance. We encourage you to discuss this with us in your application.
A rewarding place to work
Combine our creative, collaborative environment and global operations with an impressive range of benefits and joining Shell becomes an inspired career choice.
We're huge advocates for career development. We'll encourage you to try new roles and experience new settings. By pushing people to reach their potential, we frequently help them find skills they never knew they had, or make career moves they never thought possible.