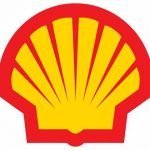 Shell
Job Purpose
General
RE Trade Control Analyst supports the successful migration of work from Shell business units in various locations across the world to RE operations. The purpose of this role is to deliver effective & compliant shipping and trade control processes.
Accountabilities:
 Building the community
– Provide jointly owned metrics & score cards (dashboards, linked to shipments on time and other KPIs).
– Assure that we send shipments to Shell ans Non-Shell locations in the most compliant way in full adherence to global and country specific regulations.
– Support the data & information management agenda in RE (acquire, retain and transfer of information).
— Act as custodian to monitor performance through structured assessments that enables RE to drive for better business outcomes.
– Support  transition of activities from several RE managed sites into RE operations  from across globe to successful completion.
Working with and outside RE
– Connect the Global & Regional teams on common goals & delivery, as well identifying new opportunities.
– Respond to support requests from stakeholders. Advise on "how to" questions, and issues, resolve application issues.
– Provide guidance on the setup and usage of applications, verify information received from the sites and ensure quality.
– Maintain training materials and desk top procedures up to date.
– Raise incident and problem tickets with IT for various tools. Track resolution and escalate when appropriate. Communicate status to end users. Verify solutions from IT.
– Gather functional requirements from users or from own experience.
– Supports a culture that encourages capturing & sharing learning that drive better performance & greater value across RE.
– Consider the implications of changes and challenge where necessary.
Managing Stakeholders
– Support challenge based on actionable (accurate) information & data that drives strategic business decisions within and outside Real Estate.
Job specific:
Co-ordinate the Records Management & SharePoint Network (RSM) and ensure it is used effectively.
— Support data gathering, reporting and performance management
People and operating model
RE Trade Control Analyst will report to the RE operations Business and Travel Support Lead in SBO Bangalore.   A team of 2 will lead high quality Trade Control compliance through partnering with the RE, Business stakeholders and RE Ethics & Compliance Manager.  Between them, they will process requests coming in from several RE managed sites in the 3 regions
Information & Data, IT systems/Apps
RE Trade Control Analyst ensures that shipments are effectively managed through Shell Mailroom and Shipping Tool  and are compliant with all relevant trade control standards 
ensures that data in RE is credible, reliable, readily available, and used to generate insights to drive better decision making in RDS and RE. Supports:
– Data Gathering & Publishing-
– Knowledge Managemen
Process and assurance
– The RE Trade Control Analyst team will drive value to RE through analysing, supporting and making interventions to uphold Shell & international standards of trade compliance.
– Enables swift international shipments without delays and extra charges for storage, demurrage, general orders or freight-left-on-board. 
– Delivering an effective process will eliminate rework of re-submitting forms and will create significant efficiencies for stakeholders
– Different locations will require differing levels of support, understanding shipment types & stakeholder needs is critical for success
– Supports the establishment of a sustainable continuous improvement culture in the organization.
– Lead and support the development, innovation, communication and consistent application of all Trade Control activities.
Principal Accountabilities
RE Delivery of Results
– Delivery of the RE Functional Plan
Job Specific
– Responsible for the development, implementation and day-to-day operation of an appropriate trade control compliance programme within RE, including implementation of corrective actions, where necessary.
– Liaise with the Real Estate's Ethics & Compliance Manager (ECM) to communicate the status of the compliance programme, report incidents and corrective actions, and share other information as needed.
– Assess the trade control risks within RE, in consultation with RE's ECM and Trade Controls Subject Matter Expert (SME) and implement controls as required by the Trade Control Manual. Liaise with the SME and the Customs SME to ensure a fit for purpose program.
– Drive the implementation and subsequent operation of the Trade Control Manual across RE.
– Provide first-line Trade Control compliance advice for RE in conjunction with RE's ECM and help to manage the resolution of red flagged trade transactions, with the authority to halt such transactions until satisfactory resolution.
– Liaise with the SMEs and Trade Control Officers (TCO) in Ethics & Compliance to keep abreast of regulatory developments and changes.
– Actively contribute as part of the group wide trade control manager community.
– Work with the RE ECM to strengthen awareness.
– With support from the SMEs and TCOs, ensure that relevant staff are aware of changes to rules and requirements across RE
– Create plans for the business/functions which are credible, competitive and affordable (i.e. KPI's as part of RE Dashboard).
Process all requests submitted through the Mailroom and Shipping tool by analysing the requests, validating the back up documents, assigning ECN and HSN codes           on time and within a turn around time of 2 working days
Key Challenges
·Lack of subject matter experts in the regions will require ability to work independently and reduce inter-dependancy
·Some of the requests can be urgent in nature , hence ability to understand the nuances and apply the best possible solution is critical
·Lack of supporting documents can some times lead to delays, which must be tackled before the requests are processed
·
Job Knowledge, Skills & Experience
General
– 3 years work experience in a technical or corporate environment in compliance & information related roles
– Polytechnic or Bachelor's degree in related disciplines
– Comfortable working with, and leading through uncertainty, complexity, ambiguity and incomplete information.
– Collaboration skills with the ability to lead and foster this leadership quality throughout teams.
– Influencing and stakeholder engagement skills.
– Attention to detail and compliance mindset while demonstrating strategic thinking.
– Can demonstrate external focus, simplicity and speed of delivery.
— Proven track record in delivery of data & information improvements, systems & application management, working in multi discipline teams in challenging (virtual) environments
Experience in working within a multicultural and multi-country environment is essential.
People Skills
– A  professional with broad data & information skills.
– A track record of delivery, self-starting with the ability and courage to initiate manage change.
– Good interpersonal and communication skills
– High energy level individual, with the determination of seeing things through and succeeding.
– Appreciation for cultural diversity, with excellent reputation in dealing with staff of multiple nationalities 
– Pragmatic and solution oriented individual with delivery focus.
Business Dimensions
– The RE Operations team will provide support to the global portfolio, with the team of 2 will managing compliance for 4,000 controlled shipments, equating to 2,000 shipments per year per person.  In general this will be working European hours with flexibility needed to attend occasional meetings outside of this time period to ensure the team can support the global footprint of RE & to provide back-up for each other