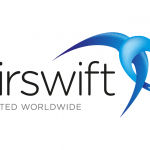 Airswift
Job description
Our client, a major Oil & Gas company is looking for a Reactive Hazards Specialist to work on a 2 year contract in Houston, TX.
Requirements:
Requires a bachelor's degree in a relevant technical field and/or 2-5 years of experience in applying the discipline skill to oil and gas projects.

Relies on limited experience and judgment to plan and accomplish goals.

Performs a variety of tasks for a specific project phase.

Works under general supervision.

Technical assurance review is required for the majority of the work products.

Has an understanding of how the particular discipline interfaces / integrates with the overall project work scope.

Typically reports to a supervisor or manager.

The role is part of the reactive hazards team in P&T technical safety.

The reactive hazards team provides expert advice to a downstream manufacturing existing unit on identifying, evaluating, and mitigating reactive hazards.

In addition, this role will conduct reactive relief evaluations on existing downstream manufacturing units.

Bachelor's degree required, preferably Master's degree or PhD, in Chemical Engineering, Chemistry, or a closely related field from an accredited university with a minimum of 5 years of experience in either Oil, Gas, Chemicals, or experience consulting in any of these industries.

Working knowledge of chemical reactor design, reactor relief system design, chemical thermodynamics, process modeling, and adiabatic calorimetry.

Ability to work with diverse cultures and groups of people, across a spectrum of work activities
Preferred skill:  
Strong proficiency in computational capability is preferred.