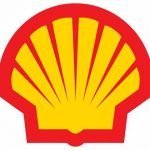 Shell
Where you fit in
The Shell UK Mobility business encompasses a network of 1100 service stations, including 560 company-owned, and serves half a million customers every day.  UK Mobility is a significant cash engine and fundamental to the success of the UK DS Performance Unit. UK Mobility has an ambitious growth agenda. Successful delivery of this aspiration will require us to grow our network, implement future fuels and maximize value from our existing service stations.
The network has a key role to play in finding ways to accelerate this growth trajectory through acquiring and delivering new sites faster, defending core sites, delivery of Non-Fuels Retail (NFR) projects as well as Low Emissions Fuels (EV), and finding new sources of value.
What's the role?
This role reports to the UK Network Planning Manager and is key to the delivery of the UK Retail strategy. The Multi-Year Plan defines the Real Estate requirements, both short-term (2-3 years) and long-term (10-20 years), with particular emphasis on the changing network requirements as we move through the energy transition to lower-carbon fuels. 
Your further responsibilities include:
Oversee and engage in key transactions and negotiations supporting Real Estate Partners.

Meet operational Real Estate KPIs including timely payment and transactions and accurate budget management. Working closely with CBRE

Understanding how Financing CAPEX works – working closely with the UK Finance team to determine OPEX vs. CAPEX and making accurate forecasts (financial acumen)

Support the management of business rates payments and appeals via our agents

Support the ongoing rollout of modules within Tririga (Real Estate management system)

Working closely with the Network Planners to deliver high-quality Investment Proposals

Supporting the other members of the Network Team to deliver on the wider business objectives and targets by adding the real estate perspective.

Support the Portfolio team with real estate expertise when assessing the development of complementary partners & new Customer Value Proposition (CVPs) for co-locators wanting access to space on the forecourt and instore

Maintain an external view on the market & competition, identifying trends, gaps & opportunities for growth across the retail portfolio
What we need from you
We're keen to hear from individuals who have substantial Real Estate and Lease/Lease Management experience.  Beyond That, We'd Hope to see as many of the following as possible on your CV:
Trainee/ Junior surveyor or practitioner that is working towards a surveying qualification (Royal Institute of Chartered Surveyors).

Reasonable ability to understand legal clauses, e.g., lease renewals

Strong interpersonal skills and stakeholder management

Understanding of fuels, convenience/retail marketing is an advantage

Real estate experience is highly desirable

Any previous electric vehicle (EV) power upgrades/power grids experience would be valuable though not a requirement

Can-do attitude, ability to problem solve when met with ambiguity
An innovative place to work
There's never been a more exciting time to work at Shell. Everyone here is helping solve one of the biggest challenges facing the world today: bringing the benefits of energy to everyone on the planet, whilst managing the risks of climate change.
Join us and you'll add your talent and imagination to a business with the power to shape the future – whether by investing in renewables, exploring new ways to store energy or developing technology that helps the world to use energy more efficiently.
An inclusive place to work
To power progress together, we need to attract and develop the brightest minds and make sure every voice is heard. Here are just some of the ways we're nurturing an inclusive environment – one where you can express your ideas, extend your skills and reach your potential…
We're creating a space where people with disabilities can excel through transparent recruitment process, workplace adjustments, and ongoing support in their roles. Feel free to let us know about your circumstances when you apply and we'll take it from there.
We're closing the gender gap – whether that's through action on equal pay or by enabling more women to reach senior roles in engineering and technology.
We're striving to be a pioneer of an inclusive and diverse workplace, promoting equality for employees regardless of sexual orientation or gender identity.
We consider ourselves a flexible employer and want to support you in finding the right balance. We encourage you to discuss this with us in your application
A rewarding place to work
Combine our creative, collaborative environment and global operations with an impressive range of benefits, and joining Shell becomes an inspired career choice.
We're huge advocates for career development. We'll encourage you to try new roles and experience new settings. By pushing people to reach their potential, we frequently help them find skills they never knew they had, or make career moves they never thought possible.