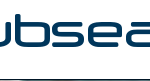 Subsea 7
Vacancy information

Receptionist

Location: Sharjah- UAE

At Subsea 7, we take pride in being recognized globally as a leader across the Energy Industry. For 5 decades our people have delivered over 1,000 projects in all water depths across our energy hubs and we continue to do so, adapting and evolving in an ever-changing world.

Our success and sustainability are only made possible by continuing to develop our assets and technology through innovation and collaboration, and importantly through the development and diversity of our people who every day 'Make Incredible things Happen' At Subsea 7.

 

Subsea 7 is looking for a Receptionist with any level of experience. The Receptionist is the face of the organization, and is responsible for being the first point of contact for the Sharjah Branch for people contacting the Company either in person or telephone.

 

KEY RESPONSIBILITIES 

Receives all incoming telephone calls, taking messages when required and on passing to the relevant person.
Welcoming visitors and guests to the offices, assisting them with queries/enquiries.
Guide / assist visitors and guests to log in to our Teams go system and print their visitor's pass.
Takes delivery of parcels/documents, ensuring they reach their intended recipient. Also, arranges documents and parcels to be despatched as instructed, either by mail or by courier. Maintain register.
Assist on Meeting Rooms bookings.
Assist the Facilities Administrator in the administration of the Parking slots allotted to management.
Checking office supplies (pantry/stationeries) and ordering same where necessary.
Maintain visitors' register for the visitor's / guests access cards.
Any other duties as assigned by Facilities department as and when required.

 

PROFESSIONAL QUALIFICATIONS & EXPERIENCE [

Minimum Secondary Vocational level of Education
This is an entry level position for professional activity in the Business Services area
Can speak/write English fluently. Knowledge of Arabic language is an advantage.

 

PERSONAL SKILLS 

Polite and presentable, promoting a pleasant, welcoming manner to visitors and guests
Excellent communication and interpersonal skills, ability to deal with people at all levels.
Uphold Group values as detailed in Subsea7 Management System

 

OUR OFFER 

We are an Equal Opportunity Employer. We are committed in creating a diverse workforce and look to offer an exciting and excellent international career opportunities as you develop your skills and aspirations.

Along with a range of employment benefits, career development opportunities (mentoring and development programmes) and a flexible working environment, our employees can also further enhance their work-life balance through our Remote Working Policy and wellbeing through a Medical Private Plan and a Wellbeing support initiatives.

 

Join Us

All applicants that meet the job criteria will be contacted in the two weeks following the application submission date by our AMEC recruitment team. Remaining applications will be integrated in our database and considered in future job opportunities.