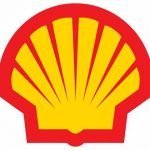 Shell
Company description 
As a global energy company operating in a challenging world, we set high standards of performance and ethical behaviors. We are judged by how we act and how we live up to our core values of honesty, integrity, and respect for people. Our Business Principles are based on these. They promote trust, openness, teamwork, and professionalism, as well as pride in what we do and how we conduct business.
Building on our core values, we aspire to sustain a diverse and inclusive culture where everyone feels respected and valued, from our employees to our customers and partners. A diverse workforce and an inclusive work environment are vital to our success, leading to greater innovation and better energy solutions.
An innovative place to work
There's never been a more exciting time to work at Shell. Everyone here is helping solve one of the biggest challenges facing the world today: bringing the benefits of energy to everyone on the planet, whilst managing the risks of climate change.
Join us and you'll add your talent and imagination to a business with the power to shape the future – whether by investing in renewables, exploring new ways to store energy or developing technology that helps the world to use energy more efficiently.
A rewarding place to work
Combine our creative, collaborative environment and global operations with an impressive range of benefits and joining Shell becomes an inspired career choice.
We're huge advocates for career development. We'll encourage you to try new roles and experience new settings. By pushing people to reach their potential, we frequently help them find skills they never knew they had, or make career moves they never thought possible.
The world is changing fast, and Shell is changing, too – not only to keep up with the external pace, but also to anticipate and shape a different future. The new integrated Corporate Relations function will deliver value by supporting our strategy and sectoral approach and improving policy and advocacy outcomes. We will bring the outside in and secure and drive Shell's reputation and values. Drawing on a strong base of professional excellence, we aspire to be best-in-class at achieving integrated outcomes through
Where you fit in
Brazil is one of the key countries for Upstream. In support of Shell's strategic ambition, the P&A/ Regulatory Affairs team for Upstream will play a central role in the Corporate Relations function in the country, through the improvement and consolidation of the Upstream activities, partnering with related businesses. This role will lead the development of the policy and advocacy, and reputation-building programs required to deliver Shell's strategic objectives, creating and delivering optimal business value and distinguishing Shell from competitors in the view of governments. The position will lead the initiatives to support the Country Chair/businesses/functions in country on Regulatory Affairs efforts in representing
Shell's interests to regulators that have an interest in, and potential impact on, Shell's domestic and international businesses on the short and long-term business environment as Government and other external stakeholders affect it.
Regulatory Affairs Specialist
What's the role?
This role will be responsible for creating an integrated policy/regulatory strategy and advocacy campaign to effect Shell´s objectives, including the improvement of the regulatory framing for the Upstream business. The Specialist is expected to develop understanding of domestic and regional regulatory environment and trends and key decision makers/influencers, as well as an understanding of the key drivers for Shell Group success.
Also, the role will be accountable to the following duties:
Lead Policy & Advocacy planning and execution related to Upstream, being the primary P&A contact for these businesses/projects, especially for NOV.

Understand the priorities and dynamics of key external coalitions and organizations (i.e. IBP etc) related to Upstream, representing Shell and advising Shell Brasil's leadership on best strategic positioning.

Accountable for leading public consultations on new resolutions/revisions, new legislation related to Upstream activities, ensuring alignment, and representing Shell in key external coalitions/associations and engaging key internal stakeholders.

Work closely with global P&A teams to build local positions, narratives, content, and strategic supporting material for Shell Brasil's leadership in Upstream topics (such as decommissioning).

Enable project delivery through stakeholder engagement and non-technical risks activities for Upstream.

Promote Shell as a thought leader on the NZE/Powering Progress pillars in the country, particularly with respect to the decarbonization initiatives to be reported to the regulator, reinforcing our Energy Transitions thought leadership.

Acts as Liaison Officer in the Emergency Response Team.
Requirements
What we need from you –
Candidate must have minimum of 8 – 10 (eight to ten) years working experience in in regulatory affairs, preferably for Deepwater

Bachelor's Degree is required in any related field

Knowledge of Brazilian political, regulatory and sustainability/climate environment and key stakeholders

Demonstrated communication and advocacy skills and a strong track record of collaboration and teamwork

Good knowledge of governance and business control frameworks

Ability to think strategically about stakeholders and build strategic alliances to advance our interests and protect value

Excellent verbal and written communications, ability to represent the business externally

Good business partnering skills and ability to serve as trusted advisor to local business leaders

Solid CR-related experience

Languages: English and Portuguese (native speaker)
"Maximize performance – Integrate and collaborate across boundaries to maximize commercial value for Shel as a whole"
"Build long-term relationships, collaborate and have influence with customers, partners and other external parties"
CR leadership is committed to enable people to reach their full potential and maintain a good work-life balance. Flexible working includes, but is not limited to, part-time work, job share, and the occasional adjustment of start/stop times. We are keen to support flexible working arrangements, subject to local regulations and legislative frameworks. If this is of interest to you, please describe in your application the type of flexible working arrangements for which you would like to be considered (e.g. part-time, job share)