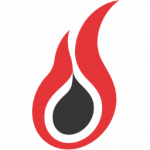 EOG Resources
<!–

–>

The regular duties for this position include, but are not limited to, coordination, preparation and submittal of oil and gas regulatory applications and notices of work.  This position requires the ability to permit special projects with minimal direction/supervision; initiate and coordinate project development requirements with EOG personnel, outside contractors and agency stakeholders; and assist with training of less experienced regulatory staff.  This position is responsible for interpreting regulatory rules and rule changes and ensuring that they are communicated to and implemented by operational groups, and will be expected to recommend changes to procedures in response to changes in regulations, as well as advising operational teams on compliance issues. The role will include communication with regulatory agencies on pre-submission strategies, compliance requirements or clarification, and follow-up of submissions under review, and will work with regulatory agencies at the local, state (New Mexico and Texas), and federal level to obtain appropriate approvals and provide necessary information to the same agencies in order to comply with the regulatory requirements of the associated project. This position will also be responsible for presenting and negotiating project-specific requirements at the individual permit level, as well as ensuring that EOG"s standing as an industry leader is maintained and promoted as a key component of the regulatory process. Travel to regulatory agency offices in New Mexico and Texas will be required on a regular basis.
Job Description
Job Requirements
<!–

–>
5+ years experience in public and/or private sector oil/gas regulatory permitting required. 

Bachelor's degree required, with a preference for study in natural resources, environmental sciences, business, legal, public policy or accounting fields.

Thorough knowledge of current state, federal, and local laws, rules and regulations related to oil and gas operations.

Ability to maintain a high level of accuracy, attention to detail, and consistently meet deadlines.

Strong interpersonal skills, with an ability to coordinate effectively with multi-disciplinary teams.  Must be able to communicate and interact at all levels, from upper management to field groups.

Ability to establish and maintain effective working relationships with staff, supervisors, other operational groups, and regulatory agency officials.

Coordination and cooperation with both internal and external stakeholders is essential for success in the position.

Strong organization skills. Ability to complete multiple, diverse tasks of differing priorities on a very dynamic schedule.

Strong computer and database skills. MS Office proficiency required, additional database experience is a plus. 




 




Position will be filled at a level commensurate with experience.




 


EOG Resources is an Equal Opportunity/Affirmative Action Employer including Veterans and Disabled.