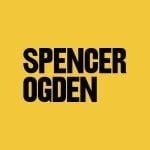 Spencer Ogden
Spencer Ogden is currently working with a Leading Tier 1 Mining Owner Operator to build out their Reliability team.
We are working directly with the hiring managers to make the process as easy and seamless as possible for you.
We are looking for a Reliability Engineer to join the Mobile Mining Equipment team at Mt Keith.
5|3 : 4|2 Roster (Mon | Fri : Tue | Fri)
12 hour days
Assignment would be 6 months (+ option to extend).
Safety focused
Good communicator (oral & written English language)
Team player
1SAP experience essential
Engineering Degree required
Knowledge and understanding use of OEM Tools and Systems
Experience working with Mobile Mining Equipment (CAT Loaders, Graders, Trucks, etc.)
Preferably Open Cut Mining experience
RCA / RCM / 5 WHY's / Defect / Loss Elimination
Good understanding of Asset Management processes and procedures
If this looks like the opportunity for you then don't hesitate to apply now!
Otherwise you can give me a call on 0862802421 or email on taylor.campbell@spencer-ogden.com