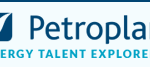 Petroplan
Description:
This Technician position is an individual contributor providing technical support for the Bakken asset, reporting though the Planning and Design (P&D) team.
The person in this role will work within the P&D team to integrate, QC, manage and analyze data and assist with development planning and execution. The Subsurface Technician will work with Drilling, Completions and Reservoir engineers to support well development planning and technology trial evaluation. The individual will also work closely with the Subsurface team, D&C team, and Technology team as well as the Data Management team daily to ensure databases remain organized and updated. They should be able to evaluate problems and propose solutions to rectify moderate to difficult issues. This may include developing new or innovative strategies to solve business problems within the asset/organization's framework. The candidate will be expected to work as an integrated part of the larger Bakken asset team, and collaborate with others in the internal technician community to define and promote best practices.
ROLES &RESPONSIBLITIES
*Support P&D in pilot/technology evaluation, data management, and visualization
*Support P&D team where required with well planning process, including production planning software (SPS) and database management (Well Factory Planner)
*Assist in team communication efforts in areas such as reporting, power point slide creation and formatting
*Analyze and manage ad hoc data creating spreadsheets, dashboards, charts, and databases as required
*Support development and maintenance of project metrics and dashboards
*Organize data files and documents related to pilots for future reference
*Liaising with data management and helping QC loaded data
*Own and automate processes to extract data from static reports into SQL databases
*Constructing data visualizations in Spotfire with advanced user interaction
*Willingness to learn additional software packages such as ArcGIS or Petrel to support P&D and Subsurface in map creation or data loading
*Coordinate with other departments to acquire information or report data and activities
QUALIFICATIONS
Experience
*Minimum of 5 years experience in oil and gas or related industry
*Experience with data manipulation, management, and QC
*Proficient in SQL, Spotfire, and Excel
*Solid understanding of data concepts such as master data, data governance, and integration based on key fields, etc.
*Must be detail oriented with an investigative mind and ability to troubleshoot
*Must be a proven team player able to manage multiple concurrent priorities
*Natural desire and motivation to improve efficiency of current processes
*High performance delivery focus with an emphasis on task ownership and completion. Self-motivated with an enthusiastic, methodical and diligent approach
Preferred Experience, but not required
*Knowledge of general oil & gas technical and business practices
*Experience in SPS or other planning software
*Knowledge of and some experience in programming (Python, VBA, FME, etc.)
*Intermediate skills in ArcGIS and Petrel
Education & Training
*Bachelor's Degree in geology, engineering or computer science related
About Petroplan
Petroplan is the trusted, specialist global Talent Solutions partner of choice for employers and professionals in the Energy sector. Since 1976, Petroplan has been here to help people like you make the most of the opportunities available and find the best fit for you as an individual.
Over 10,000 placements in more than 55 countries for over 550 clients across 65 disciplines.
In an industry where skilled and experienced professionals are increasingly sought after resource, we appreciate the true value of what you have to offer. What's more, we understand that different things are important to different people in today's world of work – it's about making exactly the right connections for you as an individual.
Our reputation for contractor and candidate care, understanding what makes you tick, and finding you the best match is second-to-none. We understand the industry inside-out and seek to understand YOU and your motivations in the same way. We take the time to evaluate your individual strengths, understand the most important things to you, and establish exactly what you're looking for from your next role.