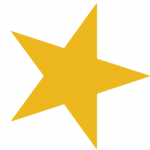 Seadrill
JOB TITLE:             Rig Administrator
REPORTING TO:     Offshore Installation Manager
LOCATION:             Gulf of Mexico, Offshore
Broaden your horizons. Own the Opportunity.
Seadrill is one of the world's most modern offshore deep-water drilling companies. Using ground-breaking technology we operate in 15 countries across five continents, employing some 5,000 people representing 65 nationalities.
Our vision is to Set the Standard in Drilling. It's an ambitious goal. And every single one of us has a part to play. Help us to keep innovating, improving and maintaining the highest safety standards, and we'll give you what you need to be your best too.
Operate and maintain communication equipment in the radio room(s) and administer POB, lifeboat and cabin allocations.
·       High school Diploma or Equivalent
·       One years experience in the offshore industry or merchant navy
·       GMDSS Radio Operations License
·       Proficient in the verbal and written English language skills and able to effectively communicate
JOB SPECIFIC REQUIREMENTS
Responsible for/ensure:
·       Control emergency preparedness operation and emergency boards are maintained.
·       Lifeboat and cabin allocations are maintained.
·       External communication during safety drills and emergency situations.
·       All communications associated with helicopter operations are performed.
·       Passenger and cargo manifest associated helicopter operations are correct.
·       All applicable reports and logs as required by supervisor are maintained.
·       Assist with conducting all drills and checks as required.
·       Thorough handovers are provided at each daily change of shift.
·       Other duties are performed as and when required and/or directed by his/her direct supervisor.
Responsible for/ensure:
·       Compliance with the Seadrill Code of Conduct.
·       Compliance with applicable internal and external governing requirements.
·       Non-compliances are promptly acted on and reported to the direct supervisor.
·       The standard for tidiness and cleanness is adhered to.
·       Assume the safety role as per station bill and emergency preparedness plan.
·       Good and clear communications with all involved parties.
Participate in:
·       Meeting activities in a proactive and constructive manner.
·       Training and competence assessments as assigned and/or required.
Responsible for/ensure:
·       Maintain POB system and distribute POB list on the unit as required
·       Receives and transmits radio communications in accordance with applicable international regulations
·       Performs and coordinates isolation of radio equipment and transmissions during periods of radio silence
·       Inspection and maintenance of radio equipment, associated batteries and antenna's
·       Organize crew change activities, accommodation, air and ground transportation
·       Be conversant in the companies data bases: SAMS, TMS, Synergi etc
·       Ensure that the permit to work and isolation systems are strictly adhered
·       Effectively use all safety and environmental tools employed by Seadrill (4-point check, OBS cards, PTW etc.)
·       Administrative duties as instructed and directed by supervisor
Must pass Physical, Drug Screen and Background Check

Must be fully COVID vaccinated and able to provide record

Candidates must be eligible to work in the US without sponsorship
Wherever you join us you'll be part of a team that takes pride in maintaining their colleagues' safety as well as their own, to ensure safe and successful operations. We employ the best in the industry, and we want to keep it that way. So if you want to keep developing your skills, we'll give you every opportunity. We also offer a competitive reward package, with an attractive base salary and a range of benefits tailored to your location.
Join Seadrill. Own the Opportunity.
Seadrill is an Equal Opportunity Employer