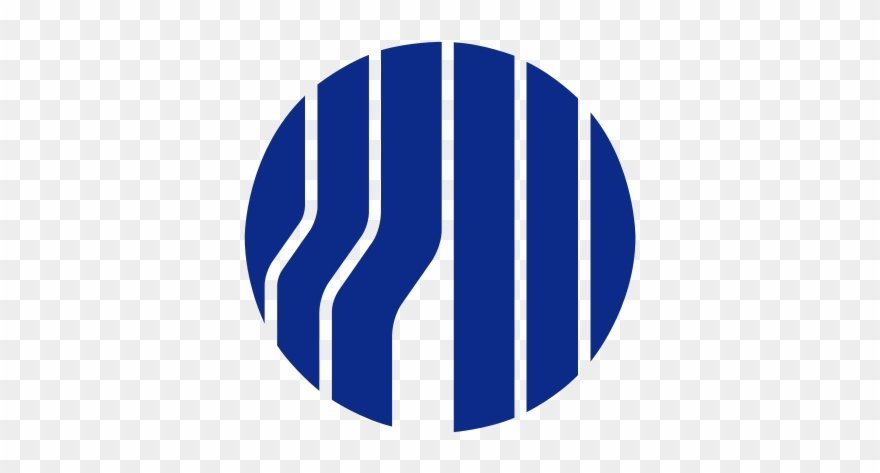 Nabors
Rig Up/Rig Down Electrical Technician – West Texas
–
(
Requisition ID
: 2300003U)
Are you seeking an opportunity to show your exceptional skills and knowledge?  Are you looking for a company which provides you with dynamic and challenging work environment every single day?  If yes, look no further…we are seeking individuals who are skilled, knowledgeable, and ready to work in a fast-paced environment to deliver top notch solutions to cater business needs.
About Nabors
Nabors is a leading provider of advanced technology for the energy industry. With operations in about 20 countries, Nabors has established a global network of people, technology and equipment to deploy solutions that deliver safe, efficient and responsible hydrocarbon production. By leveraging its core competencies, particularly in drilling, engineering, automation, data science and manufacturing, Nabors aims to innovate the future of energy and enable the transition to a lower carbon world.
Canrig Drilling Technology provides equipment, tools, services, and software products to global customer base, improving the safety and efficiency and environmental footprint of operations. Our workforce, like our technology, is rapidly expanding.
JOB SUMMARY: 
Looking for Safety focused technicians that will assist with safely and efficiently rigging up and rigging down electrical equipment on locations thorough out west Texas. In addition to rigging up and rigging down various types of equipment, will also provide service and maintenance.
Must have basic electrical knowledge, demonstrated ability to explain the difference between AC and DC Voltages.  Ability to identify and label wires and cables, clean, repair and replace plugs.  
Thorough knowledge on the use of basic tools as well as electrician hand tools. 
DUTIES AND RESPONSIBILITIES: 
Communicate with Supervisor regarding the job

Ensure proper equipment and tools are available to complete the job

Safely and efficiently rig – up and rig – down equipment on job site. 

Prepare paperwork

Assist in maintenance of equipment in the field as well as in the shop/yard

Applies safe working practices, follow safety rules and regulation, and complete the JSA.  

Uses stop work authority

Effectively communicates with employees and supervisor

Maintains a clean work area

T

roubleshooting rig control systems.

Troubleshoot simple electrical issues on rig control systems.

Extensive travel to customer locations (land and offshore).

Maintain company issued tools and be knowledgeable and skillful in the use of these tools.

Compliance with safety standards, regulations, reporting and certifications.

Complete required paperwork, documentation and billing accurately and timely.

Utilization of time management.

Compliance Competence Assessment Management System requirements and required entry level training.
MINIMUM QUALIFICATIONS/SKILLS:
To perform this job successfully, an individual must be able to perform each essential duty satisfactorily. The requirements listed below are representative of the knowledge, skill, and/or ability required. Reasonable accommodations may be made to enable individuals with disabilities to perform the essential functions.
EDUCATION and/or EXPERIENCE
High school diploma or general education degree (GED) and 1 year experience in the drilling industry.
Must be computer literate, have ability to analyze and report to management, and able to multi-task.
LANGUAGE SKILLS
Fluent in English. Ability to read and write, comprehend complex instructions, write short correspondence, and memos.
MATHEMATICAL SKILLS
Ability to add, subtract, multiply, and divide in all units of measure, using whole numbers, common fractions, and decimals and compute percentages.
REASONING ABILITY
Ability to solve practical problems and deal with a variety of concrete variables in situations where only limited standardization exists. Ability to interpret a variety of instructions furnished in written, oral, diagram, or schedule form.
COMPUTER SKILLS
To perform this job successfully, an individual should have knowledge of using Microsoft word and exel.
CERTIFICATES, LICENSES, REGISTRATIONS
Valid Driver's License
PREFERRED QUALIFICATIONS: 
Advanced training in Microsoft Office

Associates Degree or advanced training

Basic knowledge of Oil & Gas industry
BEHAVIORAL COMPETENCIES: 
Problem Solving – Identifies and resolves problems in a timely manner, gathers and analyzes information skillfully, develops alternative solutions, works well in a problem solving situation, uses reason when dealing with emotional topics.

Technical Skills – Assesses own strengths and weaknesses; pursues training and development opportunities; strives to continuously build knowledge and skills; shares expertise with others.

Oral communication – Speaks clearly and persuasively in positive or negative situations; listens and gets clarification; responds well to questions; demonstrates group presentation skills; participates in meetings.

Written Communication – Writes clearly and informative; edits work for spelling and grammar; varies writing style to meet needs; presents numerical data effectively; able to read and interpret written information.

Teamwork – Balances team and individual responsibilities; exhibits objectivity and openness to others' views; gives and welcomes feedbacks; contributes to building a positive team spirit; puts success of team above own interest; able to build moral and group commitments to goals and objectives; supports everyone's efforts to succeed.

Ethics – Treats people with respect; keeps commitments; inspires the trust of others; works with integrity and ethically; upholds organizational values.

Organizational Support – Follows policies and procedures; completes administrative tasks correctly and on time; supports organization's goals and values; benefits organization through outside activities; supports affirmative action and respects diversity.

Judgment – Displays willingness to make decisions; exhibits sound and accurate judgment; supports and explains reasoning for decisions; includes appropriate people in decision making process; makes timely decisions.

Motivation – Sets and achieves challenging goals; demonstrates persistence and overcomes obstacles; measures self against standard of excellence;

Planning/Organizing – Uses time efficiently; plans for additional resources; sets goals and objectives.

Professionalism – Approaches others in a tactful manner; reacts well under pressure; treats others with respect and consideration regardless of their status or position; accepts responsibility for own actions; follows through on commitments.

Quality – Demonstrates accuracy and thoroughness; looks for ways to improve and promote quality; applies feedback to improve performance; monitors own work to ensure quality.

Safety and Security – Observes safety and security procedures; determines appropriate action beyond guidelines; reports potentially unsafe conditions; uses equipment and materials properly.

Adaptability – Adapts to changes in the work environment; manages competing demands; changes approach or method to best fit the situation; able to deal with frequent change, delays or unexpected events.

Dependability – Follows instructions, responds to management direction; takes responsibility for own actions; keeps commitments; commits to long hours of work when necessary to reach goals; completes tasks on time or notifies appropriate person with an alternate plan.
TECHNICAL COMPETENCIES: 
Level I IRCS Technician CAMS Form 
PHYSICAL REQUIREMENTS / WORKING CONDITIONS: 
Walking or standing for long periods of time

Bending or stooping

Climbing stairs and/or ladders

Lifting up to 50lbs

Use of hand tools

Operating a truck in inclement weather not limited to rain or snow

Working at heights as considered above 20 feet from either a boatswain chair, ladder, or other means of retention

Working in inclement weather for extended periods of time
Primary Location
: United States Of America-Texas-Odessa-(Nabors Drilling, USA) Odessa