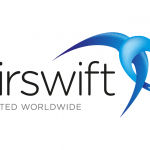 Airswift
Job description
Description:
Conduct verification activities and other assignments in support of the agreed Wells Rig Verification Annual Plan by focusing on prioritised Wells enduring risks including applicable barrier effectiveness and emerging risks.
Review pre-read materials and prepare system specific test plans (where applicable), daily plans, and sampling strategy based on the verification scope and role(s).
Develop findings which clearly outline the gaps that exist between current practices and requirements and categorise these to reflect impairment of selected barrier effectiveness.
Clarify and collaboratively support closure of Findings and related Actions.
While working in verification teams, build positive and collaborative relationships.
Role model and advocate of company's Values and Behaviours demonstrating outstanding leadership and leading by example with respect to safety compliance and ethical leadership at all times.
Promote and support Organisational learning within Rig Verification to systematically codify RV learnings and enable continuous improvement and risk reduction across Wells.
Rotator position (3/3) supporting wells operations globally
Key Criteria:
· Previous supervisory position as Rig Manager / Senior Toolpusher with Drilling Contractor across all types of Drillings Units
· Undertaken roles as a Drilling Operations verifier / auditor
· Extensive experience of risk management with an ability to exercise sound judgement
· Excellent communication skills – both written and verbal
· Computer literate
Desirable Criteria:
IADC / IWCF Well Control accreditation
Investigation/root cause accreditation