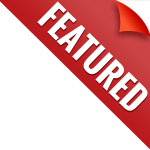 Must Have – Rotary Equipment maintenance Mechanical Engineer with Oil and Gas field Experience & SAP PM Module experience
Experience – 5 + years
Location – Mumbai, Pune, Hyderabad & Bangalore
Notice – Immediate
rovide expertise to the existing team on rotary equipment
Identifying equipment, guidance on maintenance strategy
Comparison of existing strategies and recommend best maintenance strategy to customer
Good understanding of architectural topology like GE APM systems
SAP-PM module knowledge is required
Own and manage the technical deliverables throughout the entire project lifecycle Sound knowledge of Asset Integrity and Equipment Maintenance functions.
Technical Experience:
5-10 Years Industry Experience (Oil & Gas domain preferred) in maintenance and reliability of rotary equipment in the field/shop floor
Defining maintenance strategy, equipment overhaul and reliability analysis
Knowledge of applying configuration changes per approved functional / technical design Configure Family and Fields, Business Rules, Family Policies, Behaviors, Risk Matrix, Dashboards, Queries, Graphs, Reports, APM Policies, Strategy Rules, Schedules, Apply Security Changes and Add Security Users
Professional Attributes:
Strong communication, interpersonal, administrative and leadership skills are essential. Effectively communicate both verbally and in writing with peers and team members as an inclusive team member
Proven success in contributing to a team-oriented multicultural environment
Proven ability to work creatively and analytically in a problem-solving environment
Educational Qualification:
B. E. / B. Tech./M.Tech – Electronics / Electronics and Communication / Computer Science / Instrumentation / Mechanical / Petroleum.