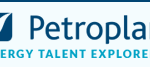 Petroplan
Within the Engineering – CAE department (Computer Aided Engineering), you will be tasked to support various automation and development jobs using Microsoft Power Platform tools in a Microsoft 365 environment. Your key responsibilities include but not limited to designing, developing and automating solutions for internal business stakeholders.
We are in the process of developing the concept of Citizen and Business Developers (no code / low code developers within the Business function), you will work alongside both engineers and IT developers which presents itself as an excellent opportunity to gain new knowledge and experience. You will grow within the CAE team which is looking to expand and to support various other engineering disciplines within the Business.
The team is an example of diversity with various profiles who bring experience and support in Engineering, Python development and Data science.
Experience
Proven experience with Microsoft Power Automate, Power App and Sharepoint.
Experience with Python, JSON, VBA, HTML, Javascript and consuming REST and SOAP APIs would be appreciated.
You have a strong mindset to learn software skills to support business needs.
You have some exposure (but not mandatory) to different development techs such as Git and Python.
About Petroplan
Petroplan is the trusted, specialist global Talent Solutions partner of choice for employers and professionals in the Energy sector. Since 1976, Petroplan has been here to help people like you make the most of the opportunities available and find the best fit for you as an individual.
Over 10,000 placements in more than 55 countries for over 550 clients across 65 disciplines.
In an industry where skilled and experienced professionals are increasingly sought after resource, we appreciate the true value of what you have to offer. What's more, we understand that different things are important to different people in today's world of work – it's about making exactly the right connections for you as an individual.
Our reputation for contractor and candidate care, understanding what makes you tick, and finding you the best match is second-to-none. We understand the industry inside-out and seek to understand YOU and your motivations in the same way. We take the time to evaluate your individual strengths, understand the most important things to you, and establish exactly what you're looking for from your next role.