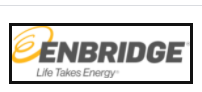 Husky Energy
Posting End Date:  DEC 05. 2021
Posting will expire at 11:59 pm local time.
On January 1, 2021, Husky and Cenovus combined to form a resilient integrated energy leader. Husky is now part of the Cenovus group of companies.
One of Husky's advantages is that we are an integrated oil and gas company. From exploration to development, production, refining and marketing, we've got it all! Combine this with a range of learning and development tools and an inclusive work environment, and you are well-positioned for a successful career at Husky.
We have training, mentoring and career development programs and resources to help you develop both personally and professionally – as an employee or a leader. We offer many internal leadership and business skills courses along with tuition reimbursement programs for qualified employees. Every year, a significant number of our employees are able to take on new roles within the company thanks to our strong focus on hands-on learning and development.
Job Summary
The individual in this position is responsible for providing technical and functional Health and Safety support and assistance to the Lima Refining Company.  Additionally, he/she will champion the implementation of Health and/or Safety processes that are aligned with Cenovus's Operational Integrity Management System (COIMS) and measure compliance to regulatory standards and statutes for Health and Safety for the Lima Refining facilities and operations.
This position will partner with the management of the business unit to foster a continuous improvement culture focused on process and occupational safety, and operational integrity.
Core Responsibilities
Support a clear Health and Safety vision that generates commitment and support from all staff (employees and contractors) at Superior Refining. (COIMS Element 1)

As required, develop, implement and maintain business unit or site specific Health, Safety and Environment (H&S) systems and processes; ensuring these are corporately aligned and applied consistently. (COIMS Element 2)

Participate, as required, in site audits and assessments of H&S processes.  (COIMS Element 2 and 14)

Support the business unit to meet established H&S performance metrics, ensuring compliance to regulatory standards. (COIMS Element 3, 2, 11)

Deliver H&S training to all staff (employees and contractors) at the Superior Refining facilities. (COIMS Element 6)

Conduct incident investigations to identify root cause. (COIMS Element 7)

Identify incident and injury trends to develop a zero harm working environment and culture. (COIMS Element 7)
Experience
Experience in a refining or process industry environment

Experience with  Root Cause Analysis and Incident Investigations

Working knowledge of performing safety audits and inspections

Working knowledge in Safety and Health codes and standards including OSHA, NFPA, etc.

A minimum of three years of experience in the refining or process industry environment

Working knowledge of SAP or other Business Enterprise software

Experience with MS Office Suite (Word, Excel, PowerPoint and Outlook)

Strong self-motivation and the ability to be accountable for long-term and day-to-day goals

Ability to work in a high-stress, fast-paced environment

Effective time management skills with the ability to manage multiple tasks simultaneously.

Strong organization, interpersonal and communication skills

Ability to effectively train large groups of employees and contractors
Education & Professional Designations
Post-secondary degree in safety, industrial hygiene or related technical degree

Master's Degree in safety and industrial hygiene

Certified Safety Professional (CSP) or equivalent

Certified Industrial Hygienist (CIH) or equivalent
Working Conditions
You may be required to work in a wide variety of conditions due to the nature of the operation (working at heights, in confined spaces, with noise, in extreme weather conditions)
Safety Sensitive
Safety Sensitive: Yes

As this position has been identified as safety sensitive, employment of a final candidate selected for this position will be conditional upon successful completion of required pre-employment medical and drug/alcohol assessment.
Please note that pre-employment background checks are pre-conditions to Husky employment offers and must be completed successfully before you are confirmed to start with Husky.
Husky Energy is an affirmative action employer and we are committed to providing equal employment opportunities to qualified applicants without regard to age, disability, genetic information, gender, gender identity, sexual orientation, race, color, religion, veteran status, or other personal or physical characteristics protected by law.
Husky Energy is an integrated Canadian energy company headquartered in Calgary, Alberta.  The Company operates Upstream and Downstream business segments, with operations in Canada, the United States, China and Indonesia. 
Husky's balanced growth strategy focuses on consistent execution, disciplined financial management and safe and reliable operations.