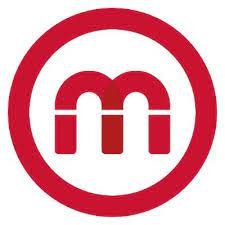 Morson
About the Company:
Our client is a major global player in the nuclear industry operating on a UK nuclear licensed site specialising in safe, cost effective and reliable uranium enrichment services. They are committed to providing a flexible and hybrid working culture for everyone whilst actively seeking ways of working that allow people to grow and thrive in their roles. Our client offers excellent employment conditions such as a generous annual leave allowance and company pension scheme. Inclusion and Diversity is essential to them being able to best serve our business and strive to ensure that no one is treated inappropriately or disrespectfully at the workplace. 
Our client is committed to encouraging equality and diversity within our workforce. Are you enthusiastic about this position and you don't meet every single requirement? The real fit for a job is not always in your current experience or education. We are striving towards strong, diverse and complementary teams, in an inclusive and authentic workplace. So if you're excited about this role but your past experience doesn't align perfectly with every qualification in the job description, we encourage you to apply anyway. You might be just the right candidate for this or other roles and we would like to meet you!
Hybrid working is actively supported with the ability to work up to 2 days a week from home.
The person:
Suitable candidates may have experience as a nuclear safety professional, or a background in engineering or operations for nuclear or high hazard facilities.
The role:
We have an exciting opportunity for an individual to join our team as a Safety Case Manager, a key role in our organisation, ensuring the ongoing safety of our unique nuclear facilities. This is a diverse role with both a strong technical element as well as relying on your ability to engage and influence internal and external stakeholders. Day-to-day activities range from working in multidisciplinary teams on long-term design projects through to collaborating with frontline personnel to support routine operations.
Key Responsibilities:
Delivers, implements, adopts and maintains fit for purpose Safety Assessments to support operations.
Intelligent Customer and accepter of Nuclear Safety Cases and Periodic Reviews of Safety produced by the supply chain.
Acts as the Agent of the Safety Case Owner for Safety justifications through the Safety Case Governance Due Process.
Works collaboratively with the Design Authority, Projects Teams and the Health, Safety, Security and Environment (HSSE) Department to inform updates and revisions to the Safety Case Framework.
Inputs into and review of plant and process modifications.
Provides advice and guidance in response to events and in support of business improvements.
Maintains expert knowledge of the UK Regulatory framework and the implications for UK Licensees.
During interview we may assess you on the following behavioural competencies;
Driving for Results

Constantly communicates the importance of profitability and how all aspects of operations contribute to the bottom line
Refers to specific measurable improvements achieved against baseline performance
Sets out to achieve a unique standard.

Challenger Mentality

Has confidence in own ability to take on new responsibilities and challenges
Likes challenging assignments and is excited by a challenge
Speaks up when he or she disagrees with a management, clients or others in power, but disagrees politely.

Focus on performance

Demands high performance, quality or resources, both internally or externally
Insists on compliance with own orders or requests
Highlights the possible consequences of non-performance.

Acting Decisively

Translates trends into action, looking ahead within a 3-6 month timeframe to create a plan
Is prepared to take action based on forecasts and trends, willing to act despite uncertainty and ambiguity.

Working Collaboratively

Uses a participative approach, bringing diverse teams together to build a better outcome
Sets clear common goals and encourages others to work together to achieve them
Publicly credits others who have performed well.
Package:
Remuneration: The salary range for this role is £61,772 rising to £70,357 Dependent on experience. Annual pay reviews are conducted.
Healthy Work-life Balance: The Company encourages all employees to effectively balance their work with their outside life. We promote a healthy work-life balance and offer a generous annual leave entitlement. The annual leave allowance is 25 days which increases by one day for every two years of service up to a maximum of 30 days. In addition, you will be able to accrue 13 Additional Days Off (ADOs) to be used flexibly. My client also offers a full suite of family and carer friendly policies that you would expect from a progressive employer.
Bonus: The Company operates a generous bonus scheme based on achievement of personal and company objectives.
Pension Scheme: As an employee, you will be eligible to join the Company's Defined Contribution Pension scheme, with up to 16% employer's contribution.
Flexible benefits package: As an employee, you will provided with core benefits such as Life Assurance and Income Protection. In addition, you'll have an opportunity to purchase additional benefits that suit your lifestyle and take advantage of tax and NI savings.

Education & Training; We take pride in helping people learn and develop by supporting, accelerating and directing your learning. As well as the completion of mandatory health and safety courses, training packages, coaching and mentoring will be offered to meet your specific needs. Supporting your learning at work is high on our agenda as it is important that the skills of our workforce meet current and future demands as well as supporting your continuing professional development.
Location:
The role will be based at our Capenhurst Site near Chester. We offer free parking and there is a train station a few metres away from site with frequent trains to Chester or the Wirral and Liverpool.