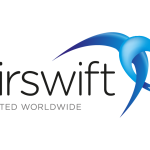 Airswift is op zoek naar een Safety Engineer Regulatory Compliance – Permitting voor een vast contract (Den Haag) bij een groot (engineering) bedrijf.
Airswift is een internationale leverancier van personeelsoplossingen voor industrieën gericht op wetenschap, technologie, techniek en wiskunde (STEM).
Vandaag de dag zijn we een geïntegreerd team van 1000 medewerkers, 60 kantoren en meer dan 9000 contractors.
Voor de functie Safety Engineering Consultant (Regulatory Compliance/ Vergunningverlening) Significante technische ervaring en vaardigheden op de volgende gebieden daarnaast:
Nederlandse Milieuvergunning aanvraag, regulatory compliance verificatie van emissies naar lucht (bijv. Activiteitenbesluit/ omgevingswet), BAT/BREF risico gerelateerd aan bodem (NRB), PGS'en, geurverspreidingsberekening, Flora & Fauna regelgeving en het opstellen van het MER rapport.
Veiligheidstechnische adviseurs zijn verantwoordelijk voor:
Safety Engineering Management/ Regulatory Compliance/ Technical Safety/ Environmental Engineering/ Loss Prevention/ Human Factor Engineering/ Sustainability/ Noise.
Leiderschapsvaardigheden inSafety Engineering met het vermogen om complexe projecten met meerdere vestigingen te behandelen.
Draagt de verantwoordelijkheid voor het succes van het project en geeft sterke leiding aan het team.
Plant en beheert het werk en beheert de financiële aspecten van de discipline, inclusief de manurenramingen en margedoelstellingen. Zorgt voor effectief management van veranderingen.
Begrijpt de business case van het project en reflecteert dit in de werkomgeving zoals productiviteit, planning, werkurenbeheersing, innovatie etc. ? Is betrokken bij de ontwikkeling en implementatie van activiteiten zoals de nieuwste technologie en methoden om de efficiëntie, nauwkeurigheid en productiviteit van de afdeling te verbeteren.
Neemt persoonlijke verantwoordelijkheid voor veiligheid en een gezonde omgeving op de projecten en geeft het goede voorbeeld.
Kwalificaties:
Master- of bachelordiploma of gelijkwaardig in Chemische Technologie of in een andere relevante ingenieursdiscipline van een internationaal erkende universiteit;
Ervaring met veiligheidstechnische werkzaamheden in de (petro-)chemische industrie in de energietransitie.
Ervaring met Safety Engineering werk voor projecten
In staat om zelfstandig te werken
In het bezit van rijbewijs
Bekend met Nederlandse, Europese en internationale regelgeving met betrekking tot Safety Engineering en in het bijzonder Regulatory Compliance.
Vloeiend in de Nederlandse taal (om te communiceren met de Nederlandse autoriteiten), alsmede vloeiend in het Engels is vereist.
Kan werken in een efficiënt team met project management en andere disciplines, zowel binnen de organisatie als die van de klant.
Uitstekende communicatie- en coördinatievaardigheden
Kom nu bij ons werken!
Als je vragen hebt, helpt Remko Monshouwer je graag verder via remko.monshouwer@airswift.com . We kijken uit naar je!