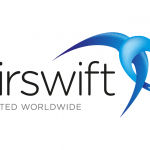 Airswift
Job description
Our client in the mining industry is seeking to hire an experienced Safety & Health Coordinator to be based its mine site. The successful candidate will be performing the following key roles and responsibilities:
Key roles and responsibilities include:
Responsible for the overall management of all WHS functions, with an obligation to ensure the Chief Executive Officer is continuously informed of all and any issues which may impact the commercial status of the business in respect to WHS risk.

Ensure all reporting activities are formalized and formatted as per existing, and to be created, reporting documents to the Chief Executive Officer.

Manage the on-going development and continuous improvement of the WHS management system.

Support operational management and supervision through the provision of technical information, including the provision of hazard identification, risk assessment and control measures to ensure all statutory and regulatory requirements are met.

Conduct regular, planned visits to existing and prospective operational environments where Company personnel are/will be engaged to continually monitor and manage the WHS and risk assessment requirements of the Company.
Qualifications, Skills, and Experience required:
It is expected the SHC will have the following commercial competency-based skills:
Have a minimum 10 years' experience in a senior safety position reporting directly to senior management.

Extensive knowledge and experience in commercial business dealings and high level WHS legislation, specifically in relation to the resources, construction, and heavy industry sectors.

Have sound knowledge of tendering and contracts in the context of developing plans and responses to safety, health, and environment requirements.

Strong negotiating and presentation skills at management level with proven experience in Risk Management negotiation.
This position is open to PNG Nationals only. Due to large volume of applications received, we will contact ONLY the shortlisted candidates. If you do not hear from us after two weeks of the closing date, please consider your application has not made into shortlist. However, we will keep your CV for future reference.
Application closes on the 21st of November 2022.