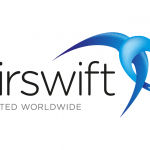 Airswift
Job description
Sales Engineer 
Local: Mexico (Guadalajara Morelia)
Complete plant solution experience/animal feed background 
The Sales Engineer is responsible for further developing, managing and being responsible for Sell Company FB solutions in the region with the main task to drive the business to a profitable growth track.
 KEY RESPONSIBILITIES
Develop the commercial sales within Key Account customers of the Company Feed & Biofuel Capital & Aftermarket Animal Feed product portfolio in the territory.
Propose, develop and implement plans for improving/maximizing FBT sales and earnings from the territory.
Meeting agreed targets and KPIs.
Maintain and further develop relationships to potential Animal Feed customers and key accounts in the territory.
Promote and present all FB products and services in the territory.
Develop quotes, conduct negotiations and close contracts according to FB's pricing policy and approval procedures.
Monitor plan and report market opportunities and sales activities through CRM and monthly reports.
Develop short and precise weekly meeting reports for the Sales Director
Support and secure successful project execution and order transfer with all necessary technical and commercial information.
Attend relevant events and conferences to build business and stay abreast of industry news to identify opportunities for new business.
Grow market share in Animal Feed industry and further strengthen comany's brand in the territory.
Promote knowledge sharing in the region as well as a structured sales approach.
Reinforce the behaviors of company Way and SIP in being a role model to the team and to the whole organization.