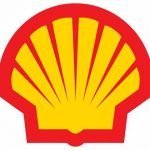 Shell
Sales Engineer Photovoltaic Storage – San Francisco, CA
What's the role?
The global energy system is changing. A planet with more people and rising living standards will need more energy. But the world must also find ways to reduce carbon emissions and tackle climate change. Shell wants to be competitively positioned for the future of energy, and New Energies leads Shell's work on the emerging power theme. Solar energy, wind energy and battery storage are some of the fastest growing renewable energy sources. As technologies advance and production costs decrease, Shell believes the number of customers choosing these sources of energy will continue to grow. We are developing projects in different parts of the world that are aligned with our customers' needs.
The Sales Engineer, Photovoltaic Storage (PVS) is in responsible of leading project analytics and analyzing the value and feasibility of deploying various PVS and energy storage solutions.
Key Responsibilities:
Manage the proposal response process for front of the meter PVS & standalone energy storage contract tenders, including determining bidding strategy, supplier selection and working with suppliers to submit winning responses. Lead drafting and content creation for proposals.
Lead the PVS & standalone energy storage project preliminary engineering and estimation process and be responsible for timely delivery of accurate construction budgets.
Work closely with origination, development, engineering, procurement, asset management, finance, and legal teams to deliver winning solutions.
Design preferred supplier contracting strategy for project-specific considerations; seek to reduce cost and establish preferred suppliers; support in procurement strategy of PVS and energy storage as technology subject matter expert.
Support with front of the meter energy storage contracts; develop opportunities through execution including negotiation of all major agreements (e.g. proposals, revenue contract, supplier contracts, definitive documents).
Create and review high-level as well as detailed system design drawings, layouts, schematics.
Establish and maintain partnerships with suppliers, consultants, and customers.
Assist with strategic opportunity identification: investment/acquisition of flexible capacity development capabilities in U.S.  Help originate deal flow via developer partners and greenfield activity.
Participate in site visits and customer and supplier meetings.
What we need from you
Must have legal authorization to work in the US on a full-me basis for anyone other than current employer.
Minimum of five (5) years of energy sector experience required, at least three years in energy storage space.
Bachelor's degree required. Degree in Engineering preferred.
Comprehensive understanding of technical and commercial aspects of energy storage.  Subject matter expert in energy storage systems integration. Fluency in designing PVS and standalone storage systems to optimize techno-economic performance.
Experience with the energy storage and PVS projects and products (bi-directional inverters, battery chemistries, battery lifetime design strategies, PV technologies, etc.).
Understanding of the project development process; experience in sourcing, building, and managing strong industry and customer relationships
Understanding of UL, IEEE, and NEC standards, as well as other relevant local codes in the US.
Assertive, able to cope with dynamic surroundings, a team player, prepared to travel.
Demonstrated initiative, ownership and focus regarding all tasks and deliverables related to deal closing.
Experience originating, negotiating, closing and developing energy storage deals.
Medium-voltage system design and construction background.
Numerous existing relationships with storage suppliers and other industry participants.
An innovative place to work
There's never been a more exciting time to work at Shell. Everyone here is helping solve one of the biggest challenges facing the world today: bringing the benefits of energy to everyone on the planet, whilst managing the risks of climate change.
Join us and you'll add your talent and imagination to a business with the power to shape the future – whether by investing in renewables, exploring new ways to store energy or developing technology that helps the world to use energy more efficiently.
An inclusive place to work
To power progress together, we need to attract and develop the brightest minds and make sure every voice is heard. Here are just some of the ways we're nurturing an inclusive environment – one where you can express your ideas, extend your skills and reach your potential…
We're creating a space where people with disabilities can excel through transparent recruitment process, workplace adjustments and ongoing support in their roles. Feel free to let us know about your circumstances when you apply, and we'll take it from there.
We're closing the gender gap – whether that's through action on equal pay or by enabling more women to reach senior roles in engineering and technology.
We're striving to be a pioneer of an inclusive and diverse workplace, promoting equality for employees regardless of sexual orientation or gender identity.
We consider ourselves a flexible employer and want to support you finding the right balance. We encourage you to discuss this with us in your application.
A rewarding place to work
Combine our creative, collaborative environment and global operations with an impressive range of benefits and joining Shell becomes an inspired career choice.
We're huge advocates for career development. We'll encourage you to try new roles and experience new settings. By pushing people to reach their potential, we frequently help them find skills they never knew they had, or make career moves they never thought possible.