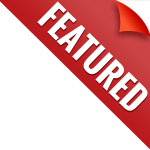 Eagle Burgmann Saudi Arabia Limited (EBKSA)
As a Sales Manager, you are responsible to drive aftermarket sales in GCC region, by pushing and supporting new aftermarket business opportunities. You are also responsible for providing local and technical support to clients, customers, and the internal International Projects (IP) team.
Aftermarket Sales (20%)
•Responsible to generate sales and support the entire team to drive profitable growth.
•Responsible for generating new opportunities to increase sales and related activities.
•Responsible for monitoring profitable growth on a timely basis.
•Responsible for defining targets for the regional team and focusing on overachievement.
•Responsible for defining regional strategies and implementing them together with Sales Director Aftermarket.
Technical Support (60%)
•Responsible for clarification of the specifications and customer needs against EB Offerings.
•Responsible for developing value propositions and customized client solutions (services & products).
•Responsible for technical and commercial quotes for retrofit & upgrade opportunities.
•Responsible to lead technical clarifications with customers.
IP Support (15%)
•Responsible to identify & define strategic projects in cooperation with EB IP and Turbomachinery's first Fit Team.
•Responsible for supporting IP on global coordination for defined strategic projects.
•Responsible for regular review of ongoing projects and suggest initiatives.
•Responsible for providing support for regional project marketing & technical support (OEM, EU and EPC).
Other tasks (5%)
•Responsible for the development of strategic customer relationships
•Responsible for supporting claims management and troubleshooting.
•Responsible for organizing training and presentation for customers & colleagues.
•Responsible to provide support on return on investment analysis for specific projects.