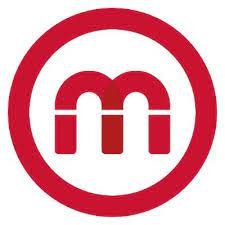 Morson
About the Company:
Our client is a major global player in the nuclear industry operating on a UK nuclear licensed site specialising in safe, cost effective and reliable uranium enrichment services. They are committed to providing a flexible and hybrid working culture for everyone whilst actively seeking ways of working that allow people to grow and thrive in their roles. Our client offers excellent employment conditions such as a generous annual leave allowance and company pension scheme. Inclusion and Diversity is essential to them being able to best serve our business and strive to ensure that no one is treated inappropriately or disrespectfully at the workplace.
My client is committed to Best Practice in Equality, Diversity and Inclusion. Black, minority ethnic, disabled and female candidates are currently underrepresented within the SAP IT team and are particularly encouraged to apply so we have the widest pool to choose the most suitable candidate from.
Remote working will be possible, although we will be encouraging at least 3 days if not 4 on site, initially to pick the role up, then maybe reduce to 3, once competent and trustworthy. This is a UUK role and we will be looking for "local" people and not remote workers.
The person:
They must have a personable character with good communications skills, able to liaise with colleagues of all levels, have the ability to respectfully challenge where necessary and be able to use their initiatives and learn. They must also be able to gain the necessary security clearance as per our Urenco requirements.
The role:
This role is an ideal first step into the world of SAP, it will also suit somebody who is experienced in Microsoft Office applications, working in a similar office/production environment who would like a move into SAP.
This role is a SAP based role, it is part of the SAP Securities and Administration team, which is part of the much larger SAP Centre of Excellence based at Capenhurst, Chester. The roles primary objective is to help manage the access that SAP end users request and also annually review the access they currently hold. The major checks and validations that are undertaken are to ensure that the SAP user has requested the correct roles for their position within the company, validating that their appropriate SAP training has been completed and that their Line Manager has approved the access request, furthermore, an additional check involves checking for any Segregation of Duty violations that granting the new or additional roles might cause and highlight any of these accordingly.
In addition the role will also be involved in assisting with Internal and External audits and broader SAP projects of which there are many.
Full SAP training will be given in support of the role along with additional ITIL training and Microsoft Office applications.
During interview we may assess you on the following behavioural competencies
• Customer Orientation
• Driving for Results
• Challenger Mentality
Package:
• Remuneration: The salary range for this role is £33,760 rising to £35,292. Annual pay reviews are conducted
• Healthy Work-life Balance The Company encourages all employees to effectively balance their work with their outside life. We promote a healthy work-life balance and offer a generous annual leave entitlement. The annual leave allowance is 25 days which increases by one day for every two years of service up to a maximum of 30 days. In addition, you will be able to accrue 13 Additional Days Off (ADOs) to be used flexibly. My client also offers a full suite of family friendly policies that you would expect from a progressive employer
• Bonus The Company operates a generous bonus scheme based on achievement of personal and company objectives (this role will be offered as a UUK personal contract I understand)
• Pension Scheme As an employee, you will be eligible to join the Company's Defined Contribution Pension scheme, with up to 16% employers contribution
• Flexible benefits package: As an employee of Urenco you will provided with core benefits such as Life assurance and Income Protection. In addition, you'll have an opportunity to purchase additional benefits that suit your lifestyle and take advantage of tax and NI savings.
• Education & Training We take pride in helping people learn and develop by supporting, accelerating and directing your learning. As well as the completion of mandatory health and safety courses, training packages will be offered to meet your specific needs. Supporting your learning at work is high on our agenda as it is important that the skills of our workforce meet current and future demands as well as supporting your continuing professional development
Location:
The role will be based at our Capenhurst Site near Chester. We offer free parking and there is a train station a few metres away from site with frequent trains to Chester or the Wirral.