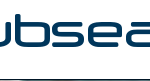 Subsea 7
Vacancy information

At Subsea 7, we take pride in being recognised globally as a leader across the Energy Industry.  For 5 decades our people have delivered over 1,000 projects in all water depths across our energy hubs and we continue to do so, adapting and evolving in an ever-changing world. 

Our sustainability and ongoing success are only possible through innovation, collaboration and the development and diversity of our people, assets, and technology.  By joining Subsea 7, you become part of a team of people who everyday 'Make Incredible Things Happen'.

POSITION OVERVIEW

The SAP SCM Specialist reporting directly to the SAP SCM Team Lead, will work within the corporate SAP Team supporting the global Supply Chain business.

The SAP SCM Specialist will be responsible for ensuring the timely resolution of SAP SCM related issues while promoting standard processes and contributing to projects relating to the corporate team goals and objectives for the SAP group.

MAIN DUTIES & RESPONSIBILITIES:

Provide functional support to SAP system users in the Supply Change Management business function with focus on the Source to Pay process
Provide necessary input & support to end users – countries supported include UK, Norway, US, Brazil, Asia Pacific, France, and Africa
Prioritise and progress change requests and support calls for related modules of SAP and SAP Ariba utilising the IT ticketing system
Provide end user training to super user communities in SCM and the operations space as required
Work closely with other internal SAP Specialists and third-party support providers
Contribute to the testing of changes made to SAP and SAP Ariba including configuration, development, and system projects.
Assist with the translation of business requirements into SAP functionality while promoting global standardised processes.
Identify and present improvement opportunities from more efficient use of our SAP solutions

 QUALIFICATIONS AND EDUCATION

 General Education and experience:

Strong Supply Chain process knowledge and user support experience
Strong experience of integration points across all SAP domains
Change management awareness and adherence is key to the role
SAP certification in defined module(s) is desirable

 SKILLS

 Technical:

Strong Knowledge of SAP MM module (Essential)
Strong functional knowledge of SAP Ariba (Essential)
Knowledge of SAP S/4 HANA (Advantageous)
Awareness of the ITIL framework (Advantageous)
Cross functional knowledge of SAP MM, IM and associated business processes (Essential)
Sound knowledge of interface technologies (Advantageous)
Solid technical understanding of SAP configuration and enhancement framework

 Interpersonal

Communicates effectively and articulately, both verbally and in writing.
Customer focused with the ability to build and maintain effective relationships at all levels across the business, seeks to improve through feedback and self-learning.
Demonstrates desire to challenge the status quo and devise new ideas and improvements.
Solutions focused, anticipates potential problems and works to overcome then.
Collaborative team working within a large group while able to demonstrate initiative and ownership for own tasks.
Manages time effectively, is self-motivated to manage competing workloads and meet deadlines.
Excellent communication and training skills

Subsea 7 are committed to creating a diverse workforce and we look to offer excellent career opportunities as you develop your skills and aspirations. Along with a wide range of benefits and a flexible working environment, employees can further enhance their work-life balance through our Remote Working Policy.