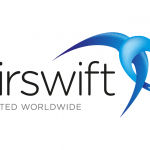 Airswift
Job description
SCADA Network Engineer
Location: Denmark
Contract: This contract is 12 months,
Salary / Package: Competitive salary. Please note this role can only be worked on a PAYE basis or somebody with a Danish registered company.
Recruitment Partner: Airswift              
Account Manager: Amy Spink
Responsibilities:
Our business is looking for a skilled SCADA Network Engineer, who will be responsible for designing all parts of the wind farm network, ranging from the physical layout over layer 2 and layer 3 to security and wireless. The job is very much project-oriented and aimed at large-scale construction projects, and you'll be participating in team collaborations across borders with people who have completely different skill sets than you.
Designing and implementing the IP backbone for offshore wind farms
Conducting FAT, SAT, and SIT
Creating all necessary documentation
Requirements:
Hold a CCNP certification or are at an equivalent level
Are familiar with the routing protocols OSFP and BGP
Have a good understanding of wireless
Have an interest in Python scripting and network orchestration and automation.
The next step
We have an exceptional team in place, and we are pleased to be able to appoint a further person to our growing business. We are aware that you may not 'tick all the boxes', but if you believe you can genuinely offer some valuable skills and experience to our business, please in the first instance contact our recruitment partner Airswift, and the account manager Amy Spink.