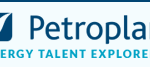 Petroplan
Overview:
This SCADA Specialist position is for the Dickinson/Dunn Center, North Dakota office/location, and is responsible for the maintenance and operation of the Bakken Asset SCADA system and Facility Controls. This will be a field-based position and will require daily travel to field locations. The SCADA Specialist works closely with production operations, I&E technicians, and SCADA Administrators. The position reports to the Bakken Construction and Engineering organization.
Job Responsibilities:
Lead a team in the commissioning of production facilities
Supervise and direct SCADA/electrical contractors assisting in the FCO process
Set clear HES performance expectations. Ensure all HES policies and procedures are understood and followed in the field
Conduct and document function checkouts (FCO) on new and existing facilities and equipment
Work with SCADA admin to ensure all data is coming into SCADA accurately and matches the C&E
Review C&E documents and ensure facility program has proper set points and ranges
Perform PSSR's on all-new facility and equipment installations and major maintenance work
Notify and work with Engineering on document discrepancies and redline all field changes
Responsible for modifying the RTU and HMI program from a master template program
Ensure proper calibration of all measurement instruments and end devices
SCADA Freewave Radio System Communications Support
Maintaining Oil / Water pipeline systems and control platforms
Mentor for I&E technicians on all field instrumentation and control systems
Work closely with Facility engineering for the design and testing of programs in the SCADA Lab prior to deployment in the field
Assist SCADA Administrators with routine tasks and provide backfill support for them when needed.
Work with Maintenance and operations teams to troubleshoot and repair any SCADA and Communications issues in a timely manner to optimize facility and pipeline uptime and data accuracy.
Knowledgeable about Autosol and Wonderware SCADA systems
ABB XRC G4 & G5 /ROC800 & Emerson products, /Allen Bradley RSLogix 500, RSLogix 5000, Studio5000/HMI programs including factory talk view.
Crimson Software and related red lion products
Ability to Program and monitor all facility control systems in the asset.
Instrumentation Repair/Support and Troubleshooting – Misc. Equipment
Lufkin SAM Unit setup and programming
ESP setup and programming
Lufkin Well Manager Support and Troubleshooting
Ability to use different styles of testing equipment to perform troubleshooting
General understanding of proper low voltage control wiring
Qualifications:
Experience with programming RTUs, HMI's, PLCs, and Flow Computers is required. Experience with Allen Bradley Control Logix, Emerson/Fisher 800 series, FloBoss 107, FB3000, and ABB Totalflow is preferred.
Experience with programming HMI systems is a plus.
Familiarity with Artificial Lift Systems
Experience with installation, troubleshooting, and commissioning of Radio Communication Systems
Experience with control systems industry standards
Education: High School diploma or equivalent
Experience: 3 years' experience with similar job responsibilities
Oil & Gas Industry experience is preferred
Competencies:
Communication – Ability to communicate clearly, accurately and effectively with others in a timely manner.
Technical/Professional Knowledge and Skills – Achieving a satisfactory level of technical and professional skills in several areas of expertise and keeping abreast of current developments and trends in same.
Drive for Results – Taking prompt action to accomplish objectives; taking action to achieve goals beyond what is required; being proactive.
Trust and Integrity – Interacting with others in a way that gives them confidence in one's and the organization's intentions, follows through on commitments, straightforward in actions and behaviors.
Teamwork – Using appropriate methods and a flexible interpersonal style to help build a cohesive team; facilitating the completion of goals
About Petroplan
Petroplan is the trusted, specialist global Talent Solutions partner of choice for employers and professionals in the Energy sector. Since 1976, Petroplan has been here to help people like you make the most of the opportunities available and find the best fit for you as an individual.
Over 10,000 placements in more than 55 countries for over 550 clients across 65 disciplines.
In an industry where skilled and experienced professionals are increasingly sought after resource, we appreciate the true value of what you have to offer. What's more, we understand that different things are important to different people in today's world of work – it's about making exactly the right connections for you as an individual.
Our reputation for contractor and candidate care, understanding what makes you tick, and finding you the best match is second-to-none. We understand the industry inside-out and seek to understand YOU and your motivations in the same way. We take the time to evaluate your individual strengths, understand the most important things to you, and establish exactly what you're looking for from your next role.