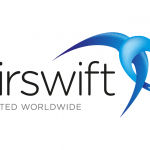 Airswift
Job description
SCADA WTG Engineer
Location: Denmark
Contract: This contract is 12 months, beginning October 2021
Salary / Package: Competitive salary. Please note this role can only be worked on a PAYE basis or somebody with a Danish registered company.
Recruitment Partner: Airswift             
Account Manager: Amy Spink
Keywords: SCADA, Engineer, WTG, Wind, Wind Turbine, Offshore, Energy, Renewables, Wind Farm
Responsibilities:
Our business is looking for a skilled SCADA WTG Engineer, will execute the wind farm SCADA and dynamic control elements of our wind turbine contracts, covering all phases from detailed hardware and software design through installation, commissioning, and verification until the final hand-over to Operations. This includes planning and coordination of the many activities between the involved parties, taking place in the office, in virtual meetings and on site. Some travelling should be expected, but it can usually be planned well in advance.
The five most important tasks are:
Owning the SCADA and control sections in our wind turbine contracts and executing them in close collaboration with internal stakeholders and suppliers
Implementing the overall control philosophy across the wind farm components
Coordinating, executing and documenting the verification of the wind farm SCADA and dynamic control deliverables
Ensuring that the wind farm SCADA and control systems live up to relevant cyber security policies
Collecting documentation from our suppliers and handing over a safe and quality assured system to Operation
Requirements:
Have a master's degree in Electrical Engineering (or equivalent) and a background in control theory
Be an initiator who takes ownership of your scope and thrive in a project or interface manager role
Have at least 5 years of experience with the design of SCADA hardware and software solutions
Have on-site experience
Have an interest in communication networks, infrastructure, and cyber security
Speak and write English fluently as we operate in an international environment                 
The next step
We have an exceptional team in place, and we are pleased to be able to appoint a further person to our growing business. We are aware that you may not 'tick all the boxes', but if you believe you can genuinely offer some valuable skills and experience to our business, please in the first instance contact our recruitment partner Airswift, and the account manager Amy Spink.