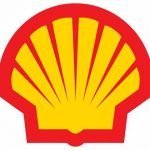 Shell
As Shell seeks to reduce its carbon footprint, you will develop and implement solutions that will enable Shell to thrive in the Energy Transition. Bio-feedstocks will be increasingly important for our Low Carbon Fuels and Chemicals business. You will provide expert advice, based on sound science, to the Low Carbon Fuels and Chemicals business on bio-feedstocks availability, cost, supply and suitability for advanced biofuels, renewable natural gas and chemicals processes.
Where you fit in
You will be part of the global Nature Based Solutions (NBS) & Feedstocks team. The team supports the business goals for the NBS business, Downstream's Low Carbon Fuels business, including Advanced Biofuels & Renewable Natural Gas (RNG), and Shell Chemicals. The focus of this work is global, with special focus on regions where the Low Carbon Fuels business is pursuing business opportunities including US, EU, India, Africa and Brazil.
You will give expert support to Shell's rapidly growing biofuels activities, and our emerging bio-to-chemicals activities and ensure that Shell maintains a current and insightful position on feedstock types, availabilities and potentials. You will work with other team members to develop practical feedstock logistics, synergies with other land uses, and models of biomass availability. This will require a broad knowledge in one or more of the area(s) from crop agronomy/production, energy crops (such as energy/sugar cane, grasses), forestry, MSW, manure, waste oils/fats, etc. You will also develop expertise in the emerging legislative environment in which Shell's bio-business must operate. You will be engaged in internal and external research programs, focusing on analysis, forecasting and due diligence on investable opportunities for Low carbon Fuels and Chemicals projects.
You will be expected to work with Shell scientists and engineers globally, with external partners and with Shell's Low Carbon Fuels and Chemicals and NBS business.
What's the role
Delivery of the experimental, technical and theoretical components of the R&D programme in bio-feedstock and support delivery of bio-feedstock component of low carbon fuels and chemicals projects globally in partnership with internal & external partners

Provide Subject Matter Expertise on bio-feedstocks, including their availability, type, cost and supply chain, logistics,  to enable the Low Carbon Fuels and Chemicals businesses to grow new business opportunities for biofuels projects; the scope is global, but you will have a particular focus on the East region, including India and China, and on feedstocks for liquid biofuels, including Hydrotreated Vegetable Oils (HVOs), cellulosic ethanol or biofuels produced through any other pathways

Define key feedstock characteristics, availability and regulatory criteria for biofuels and chemicals projects

Contribute to publications in peer-reviewed publications, internal technical reports, conference presentations, and patent filings

Develop understanding of the broader carbon and energy system, the energy transition, & the role of emerging technologies

Establish working knowledge of techno-economic analyses to place technology developments into appropriate context within the area of biomass feedstocks
What we need from you?
You will bring technical expertise in biomass feedstocks, agronomy, forestry or a related field. When it comes to nurturing collaborative stakeholder relations with other Shell businesses and with external technology partnerships, it's your excellent people skills that will make the difference. A learner mindset, transparency and sharing data and lessons will be essential. You will need to demonstrate a commitment to HSSE including in field work.
Furthermore, you will have:
A PhD in plant sciences, agricultural science, agronomy, forestry, ecosystem services, biology or a related field

Minimum work experience of three (3) years  on biomass projects and/or in biomass R&D and in related areas e.g. agricultural production systems, agronomy, crop harvesting technologies, forestry, vegetable oils, manure, waste oils, MSW, etc.

Exposure to project scoping, contracting, monitoring, and partner engagement

Experience in analysing complex and varied data sources (in this case on biomass availability, their supply chains, land use)

Subject matter knowledge of crop production, water management, regulatory frameworks, land use management, etc.

Demonstrate a willingness to learn and apply cross-disciplinary approaches to solving problems and thrive though working in a tight-knit, but globally dispersed, team

Excellent oral and written presentation skills; capable of effective and impactful communications across topics, audiences, and formats at various organisational levels
What desirable experiences/skills you can bring in
Deep understanding of the methods and technologies in sustainable crops residue management.

Field experience of working in one or more types of the feedstocks (e.g. crop residues, energy crops, vegetable oils, forestry-based feedstocks, manure, waste oils and MSW, etc.)  for bio-energy projects at multiple locations in India and/or outside.

Hands-on experience of assessing and monitoring regulatory environment to guide R&D programs, technology and/or business development in agriculture, forestry, bioenergy, related areas.

Technical reports and/or scientific publications in the reputed journals.
Our values
Shell is a company with shared values. Honesty, integrity, and respect aren't simply a strapline: they are a part of everything we do. What's more, Shell is an equal opportunities company, and we place the highest possible value on the diversity of our people and our inclusive approach.
Join us and you'll belong to a world where you can feel pride in your achievements and propel your career with global opportunities
An innovative place to work
Join us and you'll be adding your talent and imagination to a business with the ambition to shape the future – whether by investing in renewables, exploring new ways to store energy or developing technology that helps the world to use energy more efficiently, everyone at Shell does their part.
An inclusive place to work
To power progress together, we need to attract and develop the brightest minds and make sure every voice is heard. Here are just some of the ways we're nurturing an inclusive environment – one where you can express your ideas, extend your skills and reach your potential…
We're creating a space where people with disabilities can excel through transparent recruitment process, workplace adjustments and ongoing support in their roles. Feel free to let us know about your circumstances when you apply, and we'll take it from there.

We're striving to be a pioneer of an inclusive and diverse workplace, promoting equality for employees regardless of sexual orientation or gender identity. We've retained our title as a top employer for women in India for past 3 consecutive years since 2016.

We consider ourselves a flexible employer and want to support you finding the right balance. We encourage you to discuss this with us in your application.
A rewarding place to work
We're huge advocates for career development. We'll encourage you to try new roles and experience new settings. By pushing people to reach their potential, we frequently help them find skills they never knew they had, or make career moves they never thought possible
Through all of this, and combining our ideas through a creative, collaborative environment and global operations – we have developed and will continue to nurture a unique workplace with an impressive range of benefits to ensure that joining Shell is an inspired and rewarding career choice for everyone.