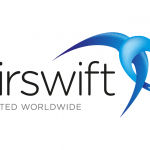 Airswift
Job description
Our client, a major midstream company, is seeking an SCM Field Contract Lead to work in Fort Saskatchewan, AB
Key Activities and Responsibilities:
Develop and maintain a thorough understanding of contract planning, sourcing, bidding, award, and management processes, including the applicable laws and regulations and interface with the appropriate stakeholders with the execution of operational agreements.

Contracts formation, negotiation, and execution; having a strong knowledge of different types of contracts, including standalone agreements, IT agreements and Master Supply and Service contracts

Providing leadership and strategic direction across diverse (internal and external) stakeholders to ensure consistency of supplier management across the company

Working with governance and assurance (compliance) teams to proactively identify and manage potential risk within the Supply Chain Management (SCM) activities and organization.

Updating SAP & SAP Sourcing tool to reflect contracts; creating and managing outline agreements for executed master service contracts, standalone contracts, change orders, amendments, and contract management life cycles.

Acting as the main interface, as well as a resource person to educate the business on contractual matters, provide ongoing operational support, guidance, and subject matter expertise for Operations

Providing guidance and mentoring in the best practices of contract management

Leading the development and implementation of plans, processes, procedures, and training materials to support commercial/contract management, SRM and supplier development and Contract Management Lifecycle

Identifying areas of inconsistent supplier performance or compliance and establishing intervention/development plans where behavior(s), culture or performance is below benchmarks

Implements approved guidelines and procedures. Build on existing processes and procedures, and directly participate in the review, drafting, and negotiation of templates (in coordination with Legal counsel), agreements (contracts and POs), including events, facilities, services, consulting and non-disclosure agreements, and statements of work.

Builds and maintains key strategic relationships and works cross-functionally, ensuring all issues are addressed and resolved in a timely manner
Qualifications:
Post-graduate business degree or a post-secondary education with SCMA designation, is desirable
Experience:
Minimum 8-10 years' experience or more of progressive responsibility in Supply Chain Management, in an Operations contracts role on major mining, process, or oil and gas (brownfields and greenfield)
5 or more years leadership experience

Extensive experience in applied contracts

Experience with SAP, SAP Sourcing, Maximo and Microsoft Applications
Skills:
Expert knowledge and skills in project contract and procurement management in the resources industry are essential.

Advanced understanding of the unique requirements for performance of the Contracts role in an Operational team, with proven high performance

Deep understanding of various contract types, models, strategies, etc. and applicability, risks, and benefits of each type.

Deep understanding and strong ability to negotiate, defend, apply, and rely on legal and commercial terms and conditions during negotiations.

Strong negotiation, influencing ability and dispute resolution skills.