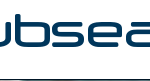 Subsea 7
Vacancy information

The Supply Chain Management team has the responsibility to develop SCM strategies and to engage the supply lines for designated materials and services. Key supply chain plans are the basis to success of our projects, they may comprise of a multitude of very large dollar packages and will have a direct and significant impact on the cost base and success of Seaway7.

Who are we looking for? 

Due to continued expansion, we have an exciting opportunity for a Supply Chain Management (SCM) Manager to join our team in one of our Taipei, Taiwan office on a full-time, long-term basis. 

We are looking for skilled SCM professionals, in possession of significant offshore construction industry experience. You will have proven ability to pro-actively develop and execute multi package supply chain management plans within limited time frames and in accordance with prevailing business management processes.

We particularly encourage industry professionals with the following background to apply for the role: Project Manager, Project SCM Manager, Package Manager.

You will be a genuine communicator, comfortable operating through various levels of the organisation and with a diverse range of external stakeholders. The position requires you to have proven analytical skills combined with a high sense of ownership to deliver effective and economical solutions.  You will be a highly motivated person, who thrives on pro-actively engaging with people and are determined to investigate and produce robust and innovative solutions for the team and our clients.  You will be a confident presenter, able to debate the pro's and cons during gate review meetings with senior management.   

What will your responsibilities involve?

The candidate will have the opportunity to get involved in a wide range of roles and responsibilities, some of which are listed below.  However this is not an exhaustive list as this is a highly varied role:

Set-up and maintain an efficient and effective Supply Chain Management organisation in support of allocated tenders and projects.

Lead SCM human resources assigned to allocated tenders and projects.

Develops and maintains a Supply Chain Management plan.

In consultation with the tenders and project leadership; defines hour forecasting and human resources required for project delivery.

Connects the members of the SCM team and ensures coherent SCM team focus.

Delivers information required to engage relevant supply lines efficiently and economically.

Pro-actively interacts with internal stakeholders and expert disciplines to evaluate, understand and monitor risks and opportunities.

Defines SCM strategy and in consultation with relevant stakeholders.

Populates tender and project specific SCM documentation and tools, including: SCM Plan, RFQs, bid comparisons, bid tabs, special specific terms & conditions.

Reviews and understands the main contract between Seaway 7 and its client.

Governs the supply chain process of obtaining quotes and conducting commercial

Ensures adequate incorporation into this process of input from expert

disciplines as well as the SCM Categories.

Supervises negotiation with suppliers and takes the lead where required.

Finalises the bid summary. Makes award recommendations to internal stakeholders.

Ensures that all subcontract documentation meets requirements as defined per Business Management System. Also ensures that documentation is duly prepared for signing by the authorised Seaway 7 signatory.

Signs off on all Subcontract Signature Checklists where the PO value exceeds defined USD values.

Continuously endeavours to improve cost, quality, schedule flexibility and risk profiles.

Develops and maintains a consistent and comprehensive SCM SharePoint for relevant tenders and projects.

Organizes the internal Project SCM kick off meeting.

Attends periodical meetings with Seaway7 client.

Contributes to the realisation of the tender and project activities. Stays up to date on key tender and projects matters, including: schedule, planning and organisation.

Supervises performance by the supply lines, involving project leadership, SCM Categories, Contracts/Legal, QHSE, Document Control, etc.

Ensures correspondence associated with supplier performance is effectively registered and takes necessary actions if required.

Reviews supplier's invoices and the final accounts.

Takes care of supply line close-out. Obtains relevant documentation from suppliers and, where relevant, obtains as-built documentation.

Initiates and participates in supplier performance evaluations and populates lessons learned reports.

Ensures project team works according to Seaway 7 Business Management System protocols and defined SCM tools.

Operates in accordance with Seaway 7 Business Code of Conduct.

Safeguards compliance with company policies, objectives, environmental impact, safety and customer requirements.

What do you need to have?

You will be degree qualified at Bachelor level or equivalent in a technical, commercial or legal discipline

You will have least 10 years of experience working in a project management role, ideally within the energy industry, with a significant involvement in SCM processes

You will be a genuine communicator and negotiator, with the ability to converse in English in both written and spoken word at a very high level. Being proficient in other languages is a great advantage.

You will be an advanced user in Microsoft Office and SAP, ideally in Ariba

You will have proven leadership skills and the ability to influence, motivate and collaborate effectively with teams and individuals across the business.

Seaway7 is a global leader in the delivery of fixed offshore wind farm projects, supporting developers to bring sustainable, renewable energy to the world through the construction of fixed offshore wind farms.

With more than 10 years of offshore wind experience, a state-of-the art fleet, specialist technologies and a range of integrated contracting models, we are well positioned to seize the opportunities of this rapidly growing market. We are expanding our teams in readiness for this growth. Will you be the next addition to join Seaway7 for this exciting future?