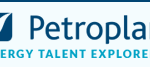 Petroplan
Job Posting Title: Seasonal Pounder Operator Level 6- CONTRACT
Description: Seasonal Pounder Operator Level 6
Position Summary: Reporting to the plant Manager, responsible for assisting in all aspects of plant operations.
Shift Schedule: Rotating shift and must be able to work weekends. Some nightshifts (this includes a nightshift premium of $3.00)
OT expectations: approx. Up to 20 hours a week
Depending on job level, duties may include:
* Loading and unloading trucks with asphalt or emulsified asphalt products
* Heating and unloading railcars of asphalt or other bulk liquids
* Operating and maintaining equipment including pumps, mills, forklifts, other mobile equipment.
* Receiving, shipping, storing, blending and heating asphalt, emulsion and chemicals used in manufacturing of emulsified asphalt
* Boiler supervision
* Production of emulsified asphalt products
* Order taking from customers
Core Responsibilities:
* Product handling including loading, unloading, heating and blending products
* Ensuring safe work practices and adhering to company policy and procedures including understanding and following HOIMS rules and policies. Maintain personal training matrix and safety scorecard compliance
* Production of emulsified asphalt, includes preparing raw materials, milling and performing quality control checks
* Order taking
* Proper completion of inventory and shipping documentation
* Maintain all equipment in a proper and safe manner
Must have qualifications:
* Minimum Grade 12 Diploma or equivalent
* Power Engineering certificate to level of facility employed (3rd or 4th). Note that there is a steam ticket premium.
* 0-12 months minimum experience in manufacturing or industrial operations role
* Basic PC proficiency and proficiency with Word, Excel, E-mail and SAP
Nice to have qualifications
* Post-secondary education/training
Job Posting Start Date: 2021-09-06
Job Posting End Date: 2021-11-12
Site: BC-Kamloops
About Petroplan
Petroplan is the trusted, specialist global Talent Solutions partner of choice for employers and professionals in the Energy sector. Since 1976, Petroplan has been here to help people like you make the most of the opportunities available and find the best fit for you as an individual.
Over 10,000 placements in more than 55 countries for over 550 clients across 65 disciplines.
In an industry where skilled and experienced professionals are increasingly sought after resource, we appreciate the true value of what you have to offer. What's more, we understand that different things are important to different people in today's world of work – it's about making exactly the right connections for you as an individual.
Our reputation for contractor and candidate care, understanding what makes you tick, and finding you the best match is second-to-none. We understand the industry inside-out and seek to understand YOU and your motivations in the same way. We take the time to evaluate your individual strengths, understand the most important things to you, and establish exactly what you're looking for from your next role.