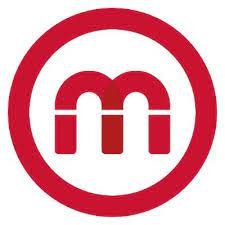 Morson
Heard of us?
Urenco trusted, long-term supplier to the nuclear industry, specialising in safe, cost effective and reliable uranium enrichment services. As demand in our sector increases, we are creating career opportunities and growth across our teams.
For us, a happy and engaged workforce is vital to our sustainability. Our aim is to recruit and retain talented people who can help us deliver outstanding customer service and achieve long term commercial success.
The role of Security Operations & Threat Intelligence Manager is important to us. Based at our Stoke Poges office. You'll be building on the existing capabilities to develop a best practice threat defence capability for URENCO. The role offers an opportunity to work with the Head of Threat Defence to define, implement and manage the Security Operations and Intelligence functions within the Threat Defence Team. We're looking for a motivated and experienced individual who wants to join a high performing team and be a part of and influence a transformational journey.
What will your day look like?
• Assist in shaping the delivery of Security Operations and Threat Intelligence to enhance the current capabilities. Build and deliver the services in the strategy through a combination of in house and outsourced service providers.
• Ensure incident identification, assessment, quantification, reporting, communication, mitigation, and monitoring.
• Act as primary contact for the security operations centre service (outsourced) and aligned internal capabilities and services across the enterprise for Security Operations.
• Revise and develop processes to strengthen the current Security Operations Framework including Threat Intelligence services, review policies and highlight the challenges in managing SLAs.
• Responsible for team & vendor management, overall use of resources and initiation of corrective action where required for Security Operations Centre.
• Creation of reports, dashboards, metrics for SOC and Threat Intelligence operations and presentation to senior management.
What do you need to be great at this role?
• Relevant experience of working a threat defence capacity
• Experience in Threat Intelligence and experience in security device management and SIEM
• In depth knowledge of security concepts such as cyber-attacks and techniques, threat vectors, risk management, incident management etc.
• Knowledge of various operating system flavors including but not limited to Windows, Linux, Unix
• Proven experience of Incident Management and Response
• Knowledge of applications, databases, middleware to address security threats against the same.
What can you expect of us?
At Urenco we're dedicated to offering flexible benefits that support our people across all aspects of their lives. We're delighted to offer a range of benefits to support our employees' physical, emotional and financial wellbeing.
In addition to a competitive salary, we offer:
• Annual leave of 27 days per annum.
• A generous bonus scheme based on achievement of personal and company objectives.
• A defined contribution pension scheme: contributions start at 4% (employee) and 10% (employer).
• Hybrid Working Pattern: up to two days working remotely on average per week. Flexible start and finish time and 1.30pm finish on Fridays.
• Flexible benefits package including life assurance and income protection. In addition, you'll have an opportunity to purchase additional benefits that suit your lifestyle.
• Paid time off for volunteering.
• The opportunity to join our private medical and dental insurance schemes.
• Education and training we take pride in helping people learn and develop by supporting, accelerating and directing your learning. As well as the completion of mandatory health and safety courses, training packages will be offered to meet your specific needs.
This role is subject to passing:
• Security Clearance
• Medical, drug and alcohol tests
Still curious?
At Urenco, everyone is welcome. We strive to create an inclusive and diverse environment where we all have a voice, and you can feel confident being yourself. We're committed to equality, diversity and inclusion. We'd like our future workforce to have an equal gender balance, represent a broad mix of people from minority ethnic backgrounds, LGBTQ+, those with a disability and supporting social mobility. 
Join us on our journey, front and centre, to a net zero future.