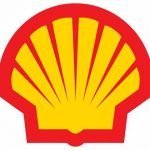 Shell
What's the role? 
The Senior Account Manager is responsible for the financial and operational performance of the Lubricants Macro Distributor Business, to manage the brand, and set the basis of a long-term, sustainable business partnership in the respective territories. Specifically, to implement the channel excellence programme, transforming the MD business, focusing on fixing the basics on network, organisational effectiveness, sales excellence & capabilities. The role requires a combination of Product and Market knowledge, Selling and commercial skills, an experience in Indirect Channel management with a particular emphasis on Business Partnering.
Some of the key accountabilities and responsibilities of this role are: 
Achieve KPIs: HSSE, Overall accountability of Volume, Net Proceeds, C3, Credit days-sales-outstanding (DSO) and demand forecast accuracy (DFA), incl. non-financial business KPIs, e.g. portfolio health, Commercial Excellence metrics, pricing discipline, premium penetration

Manage the Macro-Distributors (MDs) for respective territory or focused channels

Work with the MD to identify the appropriate route-to-market (RTM) in their countries

Build capabilities in the MD organisation with a focus on Sales, Marketing and Technical competencies

Work with all business functions to drive efficiency and effectiveness in the MD business, e.g. Supply Chain, Customer Operations, Finance

Drive the agenda of Sales Excellence with own as well as partner's organization. 

Lead direct, cross functional teams and external partners to achieve KPIs.

Be accountable for personal and team development and arrange appropriate training to achieve agreed development goals and improve competencies. Coach each individual to meet the development goals with a strong focus on Sales, Marketing and Technical capabilities

Build market intelligence, comprehend/attend to country and category-specific trends, opportunities and challenges, incl. competitive intel, e.g. marketing activities, distribution

Effectively communicate strategic plans, project and results to wider organization as well as represent and contribute to leadership team agenda

Build and maintain strong, long-lasting customer, distributor and organisational relationships

Co-develop the annual Business Plan with MD partners; monitor and support progress
What we need from you 
Bachelor's degree in Sales, Business Administration, Marketing or equivalent experience. MBA will be preferred

Previous experience in Lubricants roles, with demonstrated ability to meet or exceed targets. Experience in Taiwan Market will be an advantage

Hands on Indirect Channel Management & RTM experience, ideally having completed Delivering Indirect Channel Excellence (DICE) professional and DICE Advanced courses

Must be comfortable with numbers and business finance with a demonstrated ability to pull economic and accounting levers

Analytical with strong communication skills – excellent written and verbal communication skills, including the ability to present strategy and results to staff members at all levels

Ability to build and maintain relationships with customers, internal and external stakeholders; Strong leadership & relationship building skills to manage multiple stakeholders for delivery

Capability to work independently and lead teams from different backgrounds / cultures, lead without formal authority
Our values
Shell is a company with shared values. Honesty, integrity, and respect aren't simply a strapline: they are a part of everything we do. What's more, Shell is an equal opportunities company, and we place the highest possible value on the diversity of our people and our inclusive approach.
Join us and you'll belong to a world where you can feel pride in your achievements and propel your career with global opportunities
An innovative place to work
Join us and you'll be adding your talent and imagination to a business with the ambition to shape the future – whether by investing in renewables, exploring new ways to store energy or developing technology that helps the world to use energy more efficiently, everyone at Shell does their part.
An inclusive place to work
To power progress together, we need to attract and develop the brightest minds and make sure every voice is heard. Here are just some of the ways we're nurturing an inclusive environment – one where you can express your ideas, extend your skills and reach your potential…
We're creating a space where people with disabilities can excel through transparent recruitment process, workplace adjustments and ongoing support in their roles. Feel free to let us know about your circumstances when you apply, and we'll take it from there.

We're striving to be a pioneer of an inclusive and diverse workplace, promoting equality for employees regardless of sexual orientation or gender identity. We've retained our title as a top employer for women in India for past 3 consecutive years since 2016.

We consider ourselves a flexible employer and want to support you finding the right balance. We encourage you to discuss this with us in your application.
A rewarding place to work
We're huge advocates for career development. We'll encourage you to try new roles and experience new settings. By pushing people to reach their potential, we frequently help them find skills they never knew they had, or make career moves they never thought possible
Through all of this, and combining our ideas through a creative, collaborative environment and global operations – we have developed and will continue to nurture a unique workplace with an impressive range of benefits to ensure that joining Shell is an inspired and rewarding career choice for everyone.