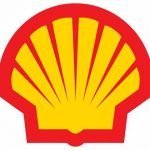 Shell
Purpose and Accountabilities:
Position description – Purpose:
Shell Trading builds upon the many successful trading activities throughout the Shell Group of Companies. Integrating these activities positions allows Shell to leverage its scale, global reach, talent and financial strength to compete strongly in the evolving energy trading market.
All Shell trading entities use US dollar as its functional currency and as such should use USD whenever possible. However, this is not always feasible due to the inability of counterparties to trade in USD.
To enable Shell to trade with these non-USD counterparties it needs to either be able to agree prices in other currencies based on the exchange rate with the USD or set a date at which the USD value of the trade will have its exchange rate into another currency agreed. There is a potential risk of DIE exposure but timely FX hedging would mitigate that risk.
Position description – Accountabilities:
Understand the FX clause of every trade entered in DEX and provide FX hedging advises to Trader/Operator.
Should be accountable for  FX hedging and review of trades and manage and complete the daily activities as per the control.
Monitor the Current account balance and execute balance adjustment appropriately
Fully accountable for FX hedging tools (Hedging tool & eDel49)
Coordinate with Shell Treasury, ensuring process are in line with the treasury policy.
Communicate efficiently and effectively with wide range of stakeholders (internal and external to the trading business).
Collaborate with On-shore on issue based and periodic discussions, setting and understanding the expectations for better Stake holder engagement and Operational excellence.
Review and challenge existing processes to ensure maximum benefit from the Continuous Improvement initiatives.
Periodic review and update of Work Instructions to ensure all the process exceptions and changes are captured and documented.
Maintain effective and appropriate systems and procedures in line with the Controls framework governing the trading business.
Undertake Ad-hoc activities as and when presented by business requirements / exigencies.
Dimensions:
Position description – Special Challenges:
Should have sound knowledge on Derivatives, Forex methods and instruments used.
Strong communication, interpersonal and negotiation type skills across the organization and different regions are a must, as this position requires contact with internal and external customers.
Strong accounting skills to understand the accounting operations and how these transactions relate and impact the larger financial accounting picture.
Circumvent process gaps and identify process improvement areas concerning control incidents, stakeholder issues, Career progression & SME proposition & to provide strong & continuous
interface support to Trading business at all times
Ability to handle System/ Process Complexity along with System Transitions & work in co-ordination with IT design & support teams
Skills and Requirements:
Degree in Accounting / Finance / Related Business degree.
Trading knowledge will be added advantage.
Knowledge of foreign exchange conversions will be added advantage.
Strong knowledge on MS Excel
Good communication skill, strong problem solving & analytical ability
Strong knowledge of foreign exchange derivative
Minimum of five (5) years of experience in finance, accounting or Energy or Trading industry
Additional Information:
Candidate should be flexible to Shift timings.