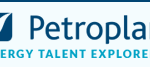 Petroplan
Job Overview: Senior Analyst F&P Upstream
Do you have strong reporting and analytical skills that you can use to support the Upstream business unit? In this position, you will provide key support in the consolidation of financial and operational results, stewardship reporting, forecasting and various projects for the Upstream Business Unit.
Key Accountabilities:

Collaborate with Upstream and Corporate F&P teams to provide business perspective and insight on financial & operational results.
Support key financial processes, prepare stewardship reporting and provide financial analysis.
Coordinate and consolidate the Upstream inputs to the company's external disclosures, including quarterly and annual reports and AIF.
Support Upstream budgeting, forecasting and business plans.
Respond to non-routine and ad-hoc requests for financial information and analysis.
Required Qualifications:

A financial designation (CPA preferred) with a solid understanding of financial and accounting principles.
8 years of relevant experience, particularly previous F&P and External Reporting experience
Strong interpersonal skills with proven success in partnering with business contacts.
Strong computer skills, including proficiency with Microsoft Suite and SAP
Excellent analytical and problem-solving skills with strong attention to detail
Self-motivated, with a continuous improvement mindset; demonstrates initiative in recommending solutions and identifying improvements to the status quo.
Able to manage multiple tasks and priorities in a team-based environment that must deliver results within fixed reporting deadlines.
Alignment with our values: safety above all else, stronger together, operational discipline, curiosity and lifelong learning, and act with integrity
Experience and Education:
Minimum seven years' experience in financial analysis combined with external reporting experience (preparation of annual and quarterly reports, MD&A, AIF)
Bachelor's degree in finance or accounting discipline
Chartered professional accountant (CPA) designation or an equivalent professional financial designation (e.g., CFA, MBA)
Skills and Knowledge:
Strong computer skills, including proficiency with Microsoft Suite, SAP / BW
Proficiency in Power BI, Power Pivot, and / or Power Query
A solid understanding of cost flow structure and financial reporting
Ability to translate data and into key messages for presentation and discussion purposes.
Curiosity and knowledge seeking – You continually seek greater knowledge about the systems, processes, and reporting practices, in order to understand and apply a broader business and stewardship view.
Demonstrated continuous improvement mindset.
About Petroplan
Petroplan is the trusted, specialist global Talent Solutions partner of choice for employers and professionals in the Energy sector. Since 1976, Petroplan has been here to help people like you make the most of the opportunities available and find the best fit for you as an individual.
Over 10,000 placements in more than 55 countries for over 550 clients across 65 disciplines.
In an industry where skilled and experienced professionals are increasingly sought after resource, we appreciate the true value of what you have to offer. What's more, we understand that different things are important to different people in today's world of work – it's about making exactly the right connections for you as an individual.
Our reputation for contractor and candidate care, understanding what makes you tick, and finding you the best match is second-to-none. We understand the industry inside-out and seek to understand YOU and your motivations in the same way. We take the time to evaluate your individual strengths, understand the most important things to you, and establish exactly what you're looking for from your next role.