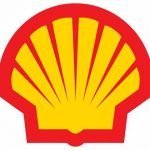 Shell
Position Description
Shell Trading integrates a global portfolio of crude oil, refined products, natural gas, electrical power, chemicals and freight trading in various geographies. The Philippines and Russia. Additionally, it provides marine expertise to operating units and manages a substantial fleet of vessels. Currently the Settlements activities are broadly divided into two areas, North America (NA) and WONA (World outside NA). The purpose of this position is to be a key team player in supporting the Management related activities of WONA.
The successful candidature will be responsible for monitoring the daily settlement activities of WONA Product/Crude line of business on the commodity/non commodity settlements. Also, he/she is required to support reporting activities of the team month of month. The role offers a challenging opportunity in a fast moving, dynamic and global trading environment.
Accountabilities
Ensure 100% on-time (as determined by the SLA) and accurate (as determined by the controls framework) billing invoices to 3rd party customers.
Ensure the Payables are processed on time and within SLA and Vendor Queries are handled promptly as per the expectation.
Customer disputes to be resolved within in a short turnaround time by prioritizing on the value of invoices to minimize working capital impact.
Receivables to be followed-up proactively and cash realized on or before the contractual due date.
Overdue receivable to be escalated timely with a clear explanation of the disputes.
Ensure the process KPIs are achieved with appropriate reasoning for non-achievement, if any & rackers / Reports are maintained at 100% (Timeliness & Accuracy)
Timely review of WI's and co-ordinate with supervisors for updation.
Follow i-Pad toolkit and documented Work Instructions and agreed Ways of Working with no deviations
Follow the escalation matrix defined for the process
Effectively participate in the daily VM huddles.
Dimensions.
To process ~ 300 transactions per month and posting Manual Journal entries
Need to support Month/Quarter end Finance Closing activities/other Settlements during team specific peak periods & during those days may need to stretch beyong normal day – to-day shift time.
Values
Support a safe environment and sustainable working.
Show excellent team player behavior supporting the organization as a whole
Flexible and adaptable to new challenges/changes.
Establish and maintain an office environment supportive of diversity and inclusiveness
Contribute effectively to the wider initiatives of the Hydrocarbon leadership team.
Contribute to wider Centre level initiatives as appropriate
Requirements
Professional / Bachelor degree in Accounting or Finance or related business degree.
Prior experience of 2-4 years in Accounts payable/receivable domain.
Ability to work effectively and efficiently with stakeholders in  virtual environment
Good communication and interpersonal skills to communicate effectively
Ability to stretch & support team during peak work periods, as per the requirement