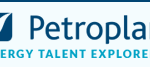 Petroplan
Senior Associate, Project Development (Wind / Solar)
Johannesburg
Petroplan are pleased to be recruiting on behalf of a global IPP who are looking to expand their Project Development Team based in Johannesburg, South Africa.
You will be responsible for taking projects on both a greenfield and competitive tender stage, as well as looking to acquire early-stage projects from local developers.
Main Purpose of Role
To support the lead Project Director in power projects transactions from early stage project concept to financial close.
Key Main Responsibilities:
* Responsible for project support for power projects business transactions
* Responsible for project scheduling
* Support role in tracking & updating the transaction budget
* Assist in representing the project for all internal approvals
* Updating and delivery of key status reports as agreed by lead Project Director
* Providing detailed research to support current & prospective deals
* Responsible for collation & drafting of RFP responses, pre-qualification documents etc.
* Support in securing project consents and coordinating with environmental & social workstream and providing support where necessary
* Coordinating with technical project team and any supporting advisors
* Coordinating with the financing project team and any supporting advisors
* Co-ordination of post-acquisition integration programme
Skills
* Communication, especially relationship management
* Creativity & Innovation
* Decision Making
* Diversity & Ethical Behaviour
* Planning & Organizing, with strong project management skills
* Project budgeting skills
* Strong PowerPoint skills
* Experience with corporate enterprise systems
* Achievement Focussed
* Teamwork
* Commercial Acumen
* Financial Modelling
* Presentation Skills
Experience, Knowledge & Qualifications
* Experience within power industry and ideally in renewable energy
* Experience within emerging markets
* Previous project management experience would be an advantage
* MS Project – intermediate level; MS Excel – advanced level; MS PowerPoint – advanced level
* Minimum degree level qualified (ideally with MBA)
* Management consulting or similar background optimal
* Able to travel on occasional basis through-out Africa
About Petroplan
Petroplan is the trusted, specialist global Talent Solutions partner of choice for employers and professionals in the Energy sector. Since 1976, Petroplan has been here to help people like you make the most of the opportunities available and find the best fit for you as an individual.
Over 10,000 placements in more than 55 countries for over 550 clients across 65 disciplines.
In an industry where skilled and experienced professionals are increasingly sought after resource, we appreciate the true value of what you have to offer. What's more, we understand that different things are important to different people in today's world of work – it's about making exactly the right connections for you as an individual.
Our reputation for contractor and candidate care, understanding what makes you tick, and finding you the best match is second-to-none. We understand the industry inside-out and seek to understand YOU and your motivations in the same way. We take the time to evaluate your individual strengths, understand the most important things to you, and establish exactly what you're looking for from your next role.