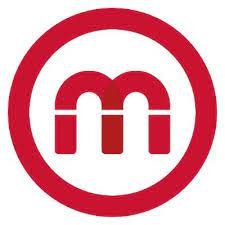 Morson
Our clients SPEN are looking for a Senior Assurance Analyst to join their team based in Glasgow on a contract basis.
Role: Senior Assurance Analyst
Company: Scottish Power Energy Networks
Rate: Will be disclosed at application stage
Duration: 12 months
Location: Scottish Power Glasgow, St Vincent Street/hybrid style working
Job Purpose Statement
To support SPEN in its management of risk via adherence to its regulatory compliance obligations through the execution of assurance works, and management of its risk management framework.
Accountability Statements
As a key member of the team, manage and enhance compliance with SPEN's regulatory licence requirements relating to Business Separation and Assurance.
Perform a key role in the operation of SPEN's Data Assurance Framework.
Undertake audits on SPEN regulatory submissions, reviewing existing processes and identifying improvements to the control environment.
Work across the Business to provide support and advice on any business assurance issues.
Manage and challenge content of all SPEN directorate risk reporting ensuring robust and complete content of all Director owned risk registers
Produce SPEN's Enterprise Risk Register, capturing the key strategic risks for the SPEN business, enabling effective debate by the ENET and the SPEN Audit & Compliance Committee
Manage SPEN's Risk Policy and quarterly Key Risk Indicators Reporting, ensure effective coordination with Group Risk
Support on risk papers for SPEN's Audit & Compliance Committee
Lead the review of SPEN's insurance information to provide an accurate information set to support the annual underwriting process coordinated by Corporate Insurance
Skills, Knowledge & Experience
Must be proactive, independent and self-motivated
Strong interpersonal skills with ability to positively influence and develop constructive relationships with stakeholders
Flexible approach to changing annual plans to reflect business risk
Proven record of successfully working independently with minimal direction to deliver the business results.
Ability to challenge
Good understanding of enterprise risk management
Experience of completing audits
The ability to define and collate evidence under pressure and ensure appropriate action is taken in a timely and effective manner.
Good understanding of IT systems, including knowledge of application and general computer controls.
Minimum Criteria (mandatory)
Educated to degree level in business/risk/ or relevant discipline
Minimum of 5 years experience in a relevant risk-based/assurance role
Previous audit work experience
Consideration will be given to a candidate who can demonstrate significant and relevant experience
Special Requirements (not mandatory)
Knowledge of governance policies and principles.
Strong influencing and interpersonal skills and ability to communicate effectively at all organisational levels.