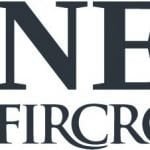 NES Fircroft
Job Description
Naszym klientem jest międzynarodowy koncern energetyczny. W związku z realizacją strategii rozwoju i budowy 2 GW nowych mocy wiatrowych na lądzie i energii słonecznej w Europie rekrutujemy na stanowisko:
Senior Business Development Manager Solar / Wind
Zakres obowiązków:
Współtworzenie i implementacja strategii Grupy w obszarze OZE zapewniającej trwały wzrost firmy,
Analiza i identyfikacja nowych okazji biznesowych w obszarze rozwoju projektów OZE (PV/Wiatr), w szczególności w obszarach partnerstwa i współpracy z developerami, a także w oparciu o akwizycje i przejęcia,
Budowanie trwałych i długofalowych relacji z potencjalnymi partnerami biznesowymi, zarządzanie relacjami, prowadzenie negocjacji kontraktowych,
Odpowiedzialność za przygotowanie nowych propozycji inwestycyjnych obejmujących analizę rentowności oraz ryzyk projektów wraz z rekomendacją dalszych działań. Implementacja zaakceptowanych inicjatyw.
Nadzór nad prowadzonymi projektami, monitoring efektywności projektów,
Reprezentowanie Spółki na zewnątrz obejmującym działania inwestycyjne oraz rozwojowe,
Monitorowanie zmian i potencjalnych zagrożeń regulacyjnych i analiza ich wpływu na podejmowane działania,
Wymagania:
bogata wiedza i min. 5-10 letnie doświadczenie zdobyte na rynku oraz rozumienie specyfiki rynku wytwarzania energii elektrycznej z odnawialnych źródeł energii w Polsce,
kompetencje zdobyte poprzez pracę w dziale rozwoju projektów w tym uczestnictwo w procesach transakcyjnych z obszaru OZE (inicjacja, przygotowanie oraz realizacja transakcji, koordynacja procesu due diligence),
inicjatywa w podejmowaniu działań, kreatywność, szukanie rozwiązań,
komunikatywność w międzynarodowym środowisku pracy, bardzo dobrze rozwinięte umiejętności interpersonalne,
silne zdolności analityczne oraz umiejętności selekcji danych i formułowania wniosków,
bardzo dobra znajomość pakietu MS Office, w szczególności programy Excel i Power Point,
bardzo dobra znajomość języka angielskiego w mowie i piśmie
Oferujemy:
Atrakcyjne wynagrodzenie
Roczny bonus 15% – 30%
Narzędzia pracy
Home Office
With over 90 years' combined experience, NES Fircroft (NES) is proud to be the world's leading engineering staffing provider spanning the Oil & Gas, Power & Renewables, Infrastructure, Life Sciences, Mining, Automotive and Chemicals sectors worldwide.With more than 100 offices in 45 countries, we are able to provide our clients with the engineering and technical expertise they need, wherever and whenever it is needed. We offer contractors far more than a traditional recruitment service, supporting with everything from securing visas and work permits, to providing market-leading benefits packages and accommodation, ensuring they are safely and compliantly able to support our clients.