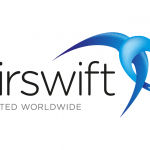 Airswift
SENIOR CIVIL STRUCTURAL ENGINEER
Location: The Hague, the Netherlands
Contract duration: initial 12 months, potential to extend
Project info: Red2Green Hydrogen Project
Language requirements: Clear communication in the English language, both verbal and in writing. Dutch language is a bonus.
Recruitment Partner: Airswift
Account Manager: Ryan Kirkpatrick
Overview:
As a leading global provider of engineering, procurement and construction management expertise to the energy, chemicals, and resources sectors we are proud to be in a position to expand our team in the Netherlands and have partnered with Airswift to support our recruitment plans in 2022.
We are seeking a number of Senior Civil Structural Engineers to support the Red2Green Hydrogen Project, based out of our office in The Hague. The successful individual(s) will be engaged on a contract basis for an initial 12 month period, with the likelihood of  a further work on the project.
Experience / Qualifications
You have excellent skills in engineering with ability to work on complex multi-office projects;
You have onshore brownfield petrochemical experience in both steel and concrete and are proficient with STAAD; Knowledge on Technosoft is also a preference.
You like to keep track of the latest technologies and you get a kick out of developing and implementing these technologies and methods to improve the efficiency, accuracy and productivity of the department;
You have a strong sense of responsibility and you are driven by quality management system is being followed (including any special contractual requirements);
Health and safety is nr #1 for you and you take personal responsibility for safety and a healthy environment on the projects, of course you demonstrate this by example
Can prepare and check concrete and steel calculations.
Experience working with remote staff, such as in India.
Pro-active attitude. Effective communication with project team members and all stakeholders.
Flexible for travelling / site visits. In possession of a valid driving license.
What you will bring
Minimum bachelor's degree in civil or structural engineering qualification.
10 to 15 years of experience in civil / structural engineering working within medium- large scope projects within a multidiscipline environment
A sound knowledge of Euro Codes and local annexes
Competent use of civil / structural engineering specific software such as STAAD Pro
Experience of Petrochemical, Oil & Gas, Chemical, Refinery or other Industrial EPC / EPCm projects
Good English communication skills, both written and verbal. Dutch is a bonus.