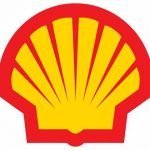 Shell
We are looking for an individual with strong passion in credit analyst and risk management to join our Thailand office. As part of the Risk Management team, you will play a key role in ensuring that our Trading & Supply(T&S) organization delivers its business objectives in a controlled way and within pre-determined risk levels. You will have the opportunity to gain deep commercial knowledge by collaborating closely with our T&S business and at the same time advancing your in-depth technical knowledge of risk management within Shell and externally.
This is a highly specialist role requiring experience and a close attention to detail in order that Shell Trading entities are properly insured in the event of a counterparty defaulting. You will support best practice knowledge sharing throughout the Global Credit organization, in particular via regular interface with the counterpart positions in the Credit & Trade Finance teams in Singapore and Houston. 
What will be your key responsibilities?
You will act as senior advisor within the Global T&S Credit organization for negotiating and executing letters of credit, pursuant to which credit risk is passed from Shell T&S entities to a financial institution, where these are based in London/Europe. 
Ensure all trading activities remain within mandated Credit risk limits.
Support the T&S businesses in understanding commercial risks, and actively manages them to generate value for T&S and organization in general.
Manage reporting for the T&S business they support, segregating Profit and loss(P&L) performance against risks and ensuring the drivers of returns are fully understood.
Deliver "operational excellence" in terms of Credit risk processes.
Act as primary business relationship owner with respect to external counterparties on Credit related matters.
Manage or provide input to relevant Credit committees.
Who are we looking for?
You must have a Degree in relevant disciplines and have work experience in a Credit Risk role within energy, banking or financial industries. 

Possess an in-depth technical knowledge of Credit Risk, and good judgement to provide advice, while balancing risk and value.
Have a good foresight of the energy markets in which T&S operates and the instruments it trades.
Acquired a deep understanding of external regulation, compliance and risk management best practice.
An analytical thinker, with modeling capabilities, research and problem-solving skills, computer skills, technologically oriented.
You can communicate confidently and have excellent stakeholder management skills.