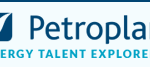 Petroplan
Job overview –
Our client an EPC company are looking for a Senior Document Controller to join them on a long term contract Paye based in their office near London.
Job description –
As a Document Controller you'll be supporting the client with their document management system and processes and to interface with engineering contractors.
Responsibilities –
Under broad direction, oversees and performs the full range of activities with associated with document management work on a Project.
Collaborates within the department, and the Client and customer, to ensure work processes are aligned with project processes and contractual requirements.
Ensure document management deliverables are understood and delivered to contract, quality, and schedule requirements.
Communicate/liaison with Project Management & Team, Client and Sub-Contractors effectively and resolve problems & issues relating to documentation, information and associated data.
Communicates regularly with Document Management employees in various global offices by use of briefing sessions to share knowledge, best practices and lessons learned.
Ensures the correct implementation, utilization, maintenance and use of the Document Management processes, systems, tools e.g. IPMS, Documentum, SharePoint etc.
Expérience and Qualifications –
6 years experience in Document controller role in the oil & gas industry
Experience on Documentum & IPMS
Good knowledge and experience on Microsoft package e.g Sharepoint
About Petroplan
Petroplan is the trusted, specialist global Talent Solutions partner of choice for employers and professionals in the Energy sector. Since 1976, Petroplan has been here to help people like you make the most of the opportunities available and find the best fit for you as an individual.
Over 10,000 placements in more than 55 countries for over 550 clients across 65 disciplines.
In an industry where skilled and experienced professionals are increasingly sought after resource, we appreciate the true value of what you have to offer. What's more, we understand that different things are important to different people in today's world of work – it's about making exactly the right connections for you as an individual.
Our reputation for contractor and candidate care, understanding what makes you tick, and finding you the best match is second-to-none. We understand the industry inside-out and seek to understand YOU and your motivations in the same way. We take the time to evaluate your individual strengths, understand the most important things to you, and establish exactly what you're looking for from your next role.