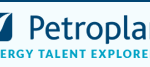 The Senior Electrical Engineer must provide technical support and guidance to the electrical team during the design, construction, commissioning, and start-up phases of the projects. *Professional Engineering license required*
Key Responsibilities:
Coordinate all activities within the engineering discipline team for the project.
Carry out detailed design, sizing, calculations and verify and check the design done by others.
Ensure coordination with other disciplines is effective for each project.
Review, check and approve of all engineering deliverables produced by the discipline team.
Preparation of key electrical documentation including area classifications, drawings and reports, fugitive emissions studies, single line diagrams, and electrical load and equipment lists as well as reports associated with electrical system studies (such as short circuit calculations, time current coordination, load flow, motor starting and harmonic analysis using SKM and ETAP software).
Provide electrical input into the detailed scope of work, Design Basis Memorandum (DBM), and Project Execution Plan (PEP).
Determine the detailed engineering design criteria.
Analyze the designs of vendors or subcontractors providing specific equipment.
Review the work of others to ensure consistency and integrity of design throughout the project.
Perform a lead role in the development of electrical Material Takeoffs (MTOs), and person-hour estimates.
Prepare engineering person-hour estimates and provide input into project schedules.
Prepare and review electrical single line diagrams, wiring diagrams and schematics.
Develop and evaluate electrical equipment and construction specifications.
Perform engineering support for procurement activities including MRQ/MRP development, technical bid evaluation and vendor drawing approvals.
Perform engineering development of Construction Work Packages (CWPs), including project description, construction specifications, Issued for Construction (IFC) drawings and material lists.
Provide engineering support during construction including field engineering, inspection, and special studies.
Key Skills:
Must possess strong communication and interpersonal skills.
Candidate must be proficient in high, medium, and low voltage power distribution design.
Successful candidate must be proficient in protective relaying, motor control systems, area classification assessment and reporting, electrical equipment sizing and PLCs applications.
Must be experienced in electrical safety regulations and code compliance requirements.
Ability to coordinate other engineering disciplines required.
Education and Qualifications:
Professional Engineer (PE)
Minimum 10 year's oil and gas experience with EPCM background.
Experience in Oil & Gas facility projects including some of the following areas: heavy oil facilities, well tie-ins, pipelines, compressor stations, and field gas processing facilities.
Thorough knowledge of applications, electrical codes, and standards (i.e. IEEE, API)
About Petroplan
Petroplan is the trusted, specialist global Talent Solutions partner of choice for employers and professionals in the Energy sector. Since 1976, Petroplan has been here to help people like you make the most of the opportunities available and find the best fit for you as an individual.
Over 10,000 placements in more than 55 countries for over 550 clients across 65 disciplines.
In an industry where skilled and experienced professionals are increasingly sought after resource, we appreciate the true value of what you have to offer. What's more, we understand that different things are important to different people in today's world of work – it's about making exactly the right connections for you as an individual.
Our reputation for contractor and candidate care, understanding what makes you tick, and finding you the best match is second-to-none. We understand the industry inside-out and seek to understand YOU and your motivations in the same way. We take the time to evaluate your individual strengths, understand the most important things to you, and establish exactly what you're looking for from your next role.