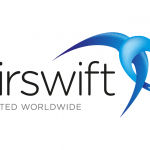 Airswift
Airswift is seeking to invite an experienced Electrical Engineer with power generation engineering on FPSO projects to consider a contract engagement with one of our clients.
Responsibilities are but not limited to:
Able to handle electrical power distribution center and would be able lead this package independently.

Plans and directs the running of application software such as ETAP and reviews and approves the datasheets deliverables prepared by Engineers and reviewed by the Project Lead.

Directs Engineers in the team to develop engineering specifications (drawings, data sheets, etc) specific to the assigned project, reviews them and validates with the Project Manager and client before incorporating them in the RFQs

Independently evaluates all the bids received for marine/topside electrical/mechanical packages from various suppliers, performs a technical bid evaluation process, involves in cost estimation, ensures selected vendors meet technical/engineering and delivery requirements as stipulated in the project specifications and gives assessment to the Buyer who will follow up in the tender evaluation, price negotiation and award process.

Reviews/checks draft drawings and documents from team members and ensures the timely provision of accurate documents and specifications to the successful vendors to enable the latter to execute their work and deliverables.

Independently manages/develops solutions to technical/engineering and related problems by analyzing the issues/data, interpreting the analysis and evaluating various options/measures using experience, precedents and professional references.

Reports any deviation from company standard specification and practices, concept change to Department manager and seek his approval on the solution.

Visits suppliers, checks and tests Electrical items to ensure that they function as per specifications.

Participates in meetings, reviews progress and addresses interface/implementation/execution issues, escalates where necessary

Plans and organizes resources and schedule.

Provides technical/engineering support and advice to Construction/Commissioning work at site, trouble shoots and follows up to rectify the gaps or problems. Where necessary, provides off-site support and advice.
Requirement
Bachelor's in electrical engineering (Power System preferred).

Minimum 6 – 12 years of relevant working experience in Electrical engineering (Power Distribution System) in oil and gas sector.

Familiarity with FPSO/FSO and working experience in the oil and gas sector is preferred.

Possess an understanding of the specific technical requirements of the assigned project specifically to Offshore and understand Industry Standard, Classification Society and Regulatory requirements.