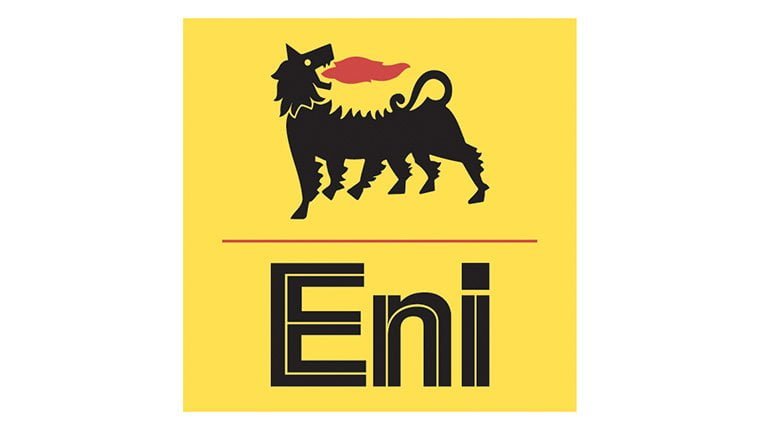 Eni
IRC217865 – SENIOR ENGINEERING MACHINERY
At Eni, we are looking for a Senior Engineering Machinery within EniProgetti in Basingstoke, United Kingdom. You will be responsible for providing expert technical input and organisational input to machinery engineering activities on a wide range of energy and CCUS projects from studies and design, to troubleshooting, commissioning, and decommissioning.
About Eni Progetti
EniProgetti UK is a branch of EniProgetti group, which is wholly owned by the global energy company Eni. Established for over 40 years in Basingstoke the fully refurbished office has a long history in the engineering design and project management of energy projects using conventional technologies but is also at the forefront of moves into a new sustainable future with major project activities in Carbon Capture, Utilisation and Storage (CCUS) currently in both study and FEED phases. This includes CCUS developments within the HyNet project, selected as a track 1 cluster by the UK government with a proposed 2025 start up.
Eni House is a landmark feature on Basing View in central Basingstoke, close to the M3 with ample parking and only a five-minute walk from the mainline railway station.
This is an exciting time in the UK and international energy business with the opportunity to develop skills and capabilities in new technologies on dynamic projects as Eni support the international community moving towards a 'net zero' future. If you want to be part of driving this change, join us.
EniProgetti UK operates a Hybrid Working policy (called Smart Working) which allows personnel to work up to 12 working days per month from home or a similar secure UK location
As a member of the Engineering Team at EniProgetti you will be responsible for:
Act as technical specialist and lead engineer on projects and engineering activities.

Undertake competent engineering of systems in accordance with specified procedures and plans as assigned by the Chief Engineer.

Where required, supervise the technical activities of others to complete activities to the required technical standard.

Critically review the suitability and accuracy of Eni technical standards and procedures and develop new ones as required.

Be aware and evaluate the effect of new/modified legislation on plant design and performance.

Ensure all activities necessary to guarantee the design of a 'safe' plant are performed.

Machinery for conceptual, basic, FEED and detailed engineering phases energy and CCUS projects.

Selection of rotating machinery including compressors, pumps and gas turbines.

Preparation of technical supply specifications for machinery and drivers.

Preparation of technical datasheets for machinery and drivers.

Preparation of inspection and documentation requirements for machinery.

Technical evaluation of bids and responses to Contractor's technical clarification.

Review of Contractor's documents and specifications.

Coordinate and expedite discipline and multidiscipline interfaces for areas of responsibility.

Undertake short term visits to a wide range of operating site and Eni geographic regional offices worldwide.

Attendance at project review meetings and meetings with contractors.

Working within Company ISO 9000 QA procedures.

Be able to manage their time and work independently to effectively manage work activities ensuring that the goals and requirements of the work are met and that issues are effectively communicated and resolved.

Ensure quality of work undertaken by themselves and others is commensurate with the goal of the activity considering the constraints of time and budget.

Demonstrate a 'can do' attitude to the team and to external customers and stakeholders. Enthusiasm and flexibility are keen attributes.

Provide technical innovation and a keenness to move the company forward in terms of continuous improvement.
This is the opportunity for you if you have these skills and requirements:
Member of a relevant Institution preferred Chartered Engineer. Excellent English Knowledge.

Experience in selection of rotating machinery including compressors, pumps and drivers.

Knowledge of relevant international codes and standards including API 617 and API 618 for compressors, API 616 for gas turbine drivers and API 610 for pumps, and related standards.

Experience in the provision of concept and detailed design associated with the Oil and Gas Industry either as a Contractor or Oil Company Personnel at a high professional level. Experience preferred in Upstream Engineering.

Experience in Concept, Basic/FEED and Detail Engineering projects for Oil & Gas and CCUS (on-shore and/or off-shore).

Excellent written and oral English language

Degree in Mechanical Engineering or relevant discipline.
Location:
Basingstoke, United Kingdom
Contract type:
Permanent
At Eni, people are the key to our success, which is why our values are focused on diversity, and lifelong learning.
Eni evaluates applications regardless of candidates' personal and cultural characteristics or orientations. If your application is among those most in line with the required profile, you will be contacted to continue the selection process.
Together we have greater energy.